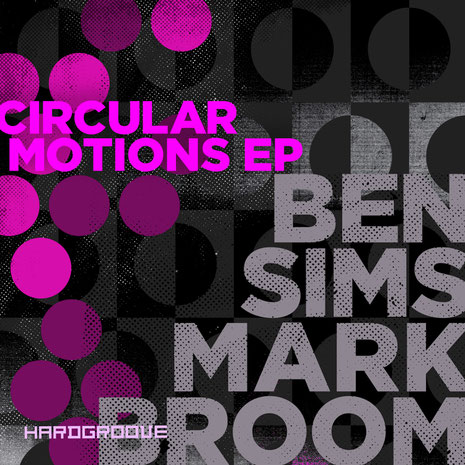 The 'Circular Motions' EP features two new tracks from Broom and three from Sims' vaults. Broom opens the EP with 'Nothing to Do', a propulsive track that counterpoints its drum track with vocals and a solitary horn stab. Sims opens his account on 'Circular Motion' with an updated version of his 2013 limited-release vinyl-only track 'Unity', a churning and percussive production with snaking melodies. 
Broom's second cut, 'W.W.W.W.W.W.W.Work' throws rave stabs, and the titular stuttered vocal at yet another of his cascading, tribal rhythm tracks, providing yet another possible peak time tune. 
Closing out the 'Circular Motions' EP are two versions of 'Snapshot 99', a track originally started in the late-90s before languishing on a DAT and being revived and reworked by Sims this year. Centred around a light, looping riff that screams late-night ear-worm while Sims' filtered loops do the groove work alongside a bassline.
Ben Sims & Mark Broom's 'Circular Motion EP' is out now on Hardgroove.
© justaweemusicblog.com