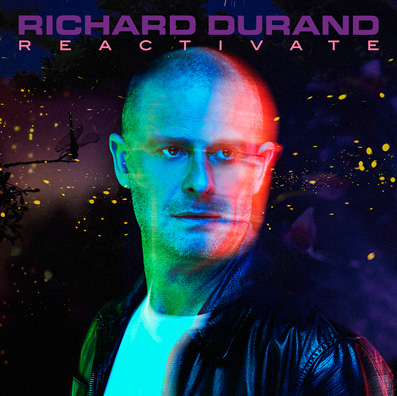 A Richard Durand album is a rarer item these days and possibly even more welcome for it. Since the heady times of his 'Always The Sun' debut, swiftly followed by 2012's 'Wide Awake' and 'Richard Durand Versus The World' the following year, the Dutchman's taken a more measured approach to the long-player release. 
'The Air We Breathe' in 2018 ended a six-year interlude, and it's been a further four to where we stand today. That, specifically, is the release of 'Reactivate', his consummate fifth LP, which is out now. Unlike some contemporaries, Richard's not fundamentally re-designed his sound to mirror world events. His consensus was that - even had he wanted to, something less floor-centric simply wouldn't have been him. 
Durand's tones have been hardcoded into his productions ever since he took the decision to depart the 'In Search Of Sunrise' series. Having completed 'Reactivate' in early December, its release window fell naturally into the New Year and its title says much of Richard's hopes for 2022. 
Richard Durand: "The world's not where it was twelve months ago and in another twelve, we're not going to be where we are today. So I decided that, instead of looking back, I was going to look forward, and into the full stretch of 2022. This is an album that's stands ready, poised for that time when the global order to dance is given again." 
Richard Durand 'Reactivate' is out now on Black Hole Recordings.
© justaweemusicblog.com