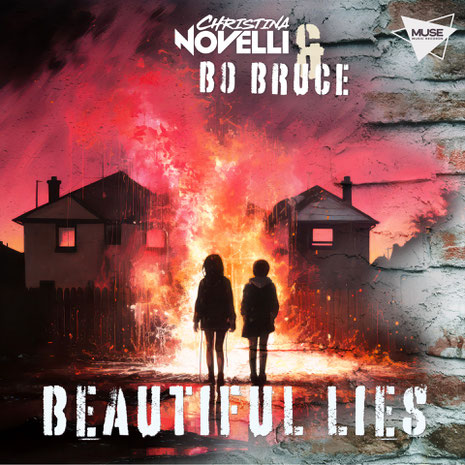 Christina Novelli's latest track 'Beautiful Lies', finds her teaming up with Bo Bruce. Both of the artists grew up somewhat in the UK spotlight and in 2012 enjoyed near overnight success, Bruce as the season 1 finalist on The Voice and Novelli, with the track, 'Concrete Angel'.
The track is lighter-weight than Christina's last release ('Leaving Me' with 'Monster'-singer, Sarah de Warren), as this song mulls a love-on-life-support, where half-truths have tipped over into beautiful lies.
"You say you want the truth, but the truth hurts" sings, Christina, while Bo counters "you've been burning me", "I've been burning you" but "I keep on coming back, 'cause it's all I know". 
A testament to their lyric-writing abilities, the duo potentially manages to seed a first-listen catchiness into the track. 
'Beautiful Lies' is out now on Muse Music Records.
© justaweemusicblog.com