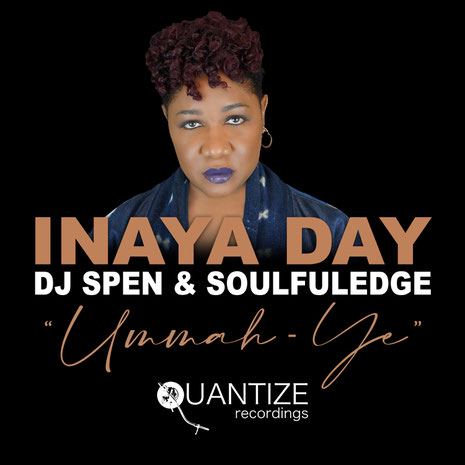 Inaya Day joins forces with DJ Spen & Soulfuledge on the afrocentric track, 'Ummah-Ye'. Underpinned by afro-percussive groove and atmospheric keys, Inaya delivers a song about community, unity and togetherness. 
Also on the package, DJ Spen & Soulfuledge rework the song, bringing a deeper underground, four-to-the-floor soulful house vibe that aims to spark up the dancefloors, along with a dub and afromental tool for the DJs. 
Inaya is best known for her vocals on dance classics like 'Keep Pushing', 'Movin Up', and modern dance music tracks like 'Feelin' Feelin', 'Rise Up' & 'Right Now'. 
Named one of Billboard's Greatest of All Time Top Dance Club Artists, she has released music with Frankie Knuckles & Eric Kipper (Director's Cut), Robin S, Harry ChooChoo Romero, DJ Spen, Tedd Patterson, Ridney, Guy Scheiman and many more. 
It's released fully on 29 September via Quantize Recordings.  
© justaweemusicblog.com