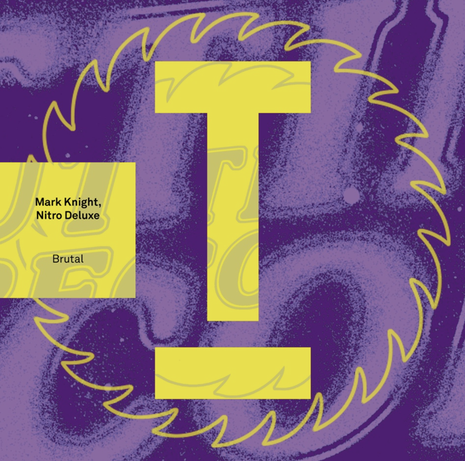 Toolroom founder Mark Knight lands back on his imprint, updating one of house music's classic records 'Let's Get Brutal' by Nitro Deluxe, bringing it forward to dance floors in 2023 as 'Brutal'. Following up his collaboration with NYC's Todd Terry on the label in March with 'Make You Happy', Mark returns after digging deep into the vaults of classic house and unearthing a gem of a record. 
Sat in-between electro and house genres, the track on the label Cutting Records helped paved the way for the early beginnings of house music. It's a record that has possibly influenced so many of the scene's artists, including being sampled by Kevin Saunderson's Inner City with their huge track 'Big Fun'. 
A record that struck a chord in the early career days of the label boss, who sought to beef up his current sets with the magic of early house records, when the opportunity arose to update this classic he jumped straight in. 
The update is sentimental to the original, with all its synth elements included but laid over the top of an up-to-date tech house groove with renewed energy, so that today's floors can appreciate that seminal riff all over again. 
© justaweemusicblog.com