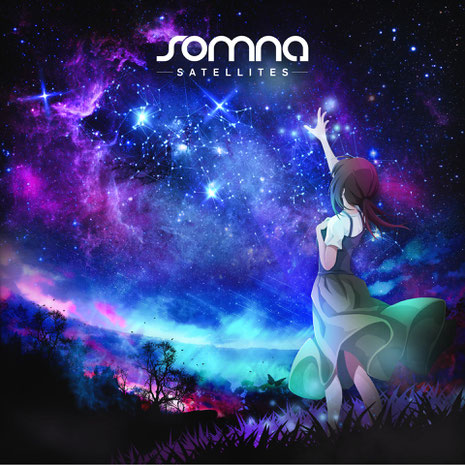 'Beside You', Somna debut artist LP, arrived in spring 2020, fully equipped with all the elements necessary to ensure the artist's big leap forward. Tour-ready and near enough bags-packed, Benjamin was set to take the album to all the places he'd designed it to rock. Unfortunately, something else arrived in the spring of 2020, and that threw a mighty spanner in the DJ/producer's works. 
Where there was a will, there was a way though, so Somna laterally adapted 'Beside You''s plan ... It is somewhat fitting then that its follow-up, 'Satellites', pays tribute to the saving grace of its forerunner… and in a word, that was streaming.
Benjamin: "While all the physical proximity had been lost, the ability to reach and potentially connect with all my fans from around the globe in one moment was suddenly the solution to everything. 
"Before … after .. sometimes even during a set, you could sense the reaction, albeit in a different fashion than I had become used to. While the actual nearness had been removed, that immediacy felt even more personal! 
"Feeling that love, support and in-the-moment feedback from everyone made all the difference in dealing with the disappointment of not being about to tour 'Beside You'. 'Satellites' became the word my head adopted for that effect, as essentially we all became 'satellites' of one another. Through the uncountable number of connections that were made, in a certain extraordinary manner 'further apart' somehow became closer together!" 
© justaweemusicblog.com