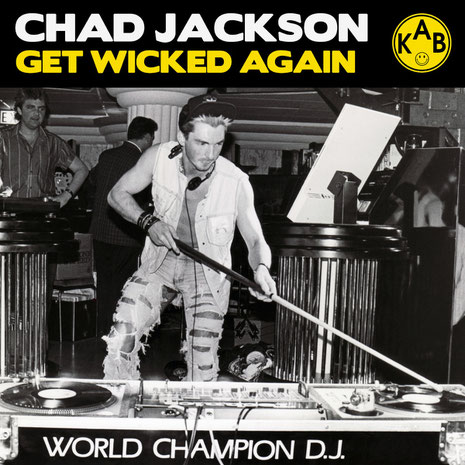 Chad Jackson is the DMC World DJ Scratch Champion, producer, Top 5 UK Chart artist, TOTP's performer and Hacienda Club resident. After the growth of hip-hop during the 1980s, turntablism — scratching vinyl on record decks — became huge. The DMC World DJ Championships began in 1985, and in their second year a young hip-hop fiend from Manchester named Chad Jackson came second in the competition. The following year he won it.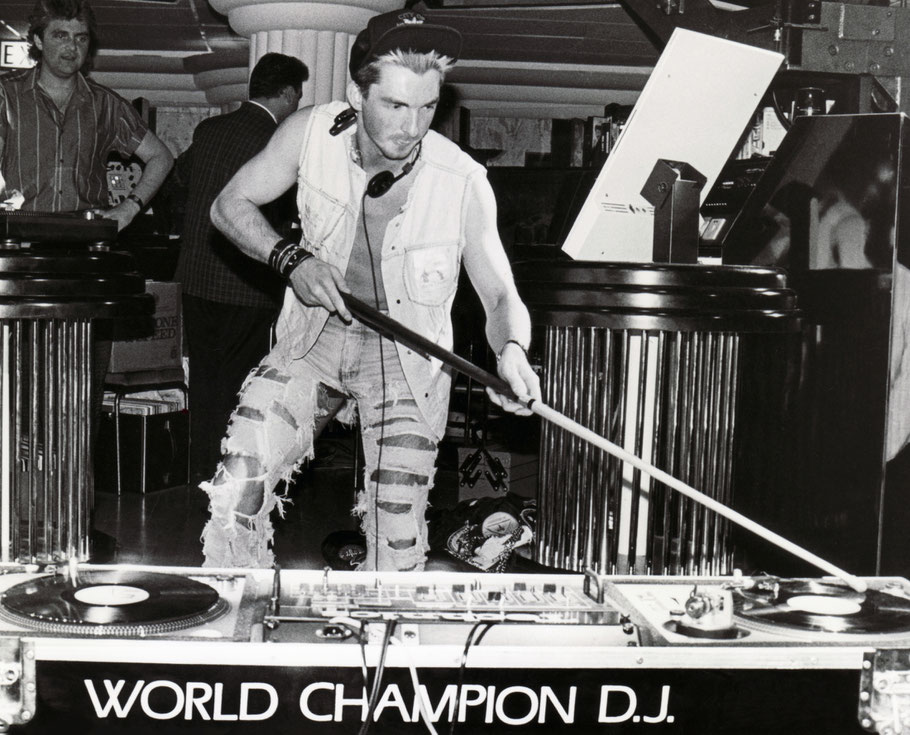 Scratch DJs stood out at the DMCs by bringing something different to their routine, and Chad was no exception. He hit upon the idea of scratching with a snooker cue (and later a rugby ball), a standout gimmick that contributed to his victory in the championships. A feat that gave the photo featured on the artwork of this new release.
Off the back of his DMCs win, Chad made 'Hear The Drummer (Get Wicked)', a sampedelic single that peaked at No.3 in the UK charts in 1990. He had successfully taken his b-boy skills to the next level by creating a sample-laden record that found favour with hip-hop and house headz alike. 
Chad had, by now, already been seduced by acid house and become a resident DJ at Manchester's Hacienda nightclub — where he first met a German musical alchemist named Klaus Blatter, who gave him one of his white labels. Despite many twists and turns in their respective music careers in the intervening years, the two have stayed in touch — and now that Klaus is launching his own label, it seemed only natural that he should turn to his old friend to have the honour of the label's first release. 
Klaus Blatter: "I am excited to be launching my own label, KAB Records. And how fitting that the first release is not from Klaus Blatter himself, but my old friend Chad, who has supported  my work since the days at the Hacienda when he was world champion DJ."
'Get Wicked Again' finds Chad returning to themes drawn from his anthem back in the day. Echoing the PLUR mantra so crucial in the early acid house days, the sample runs: "Peace, unity, love, and having fun." These are principles close to hiss heart (and Klaus Blatter's too) — as well as continuing a successful music career for the past 30+ years, he has also become a lecturer, helping to bring through the next generations of music-makers.
The track also references the original 'Hear The Drummer', providing a full circle moment. Remixes come from ITHURTZ and Luca LeBleu, who both provide slightly harder interpretations for varying floors.
KAB Records is going to be the vehicle by which Klaus relaunches his music career, after his recent comeback was stalled by the ravages of a pandemic. 
© justaweemusicblog.com