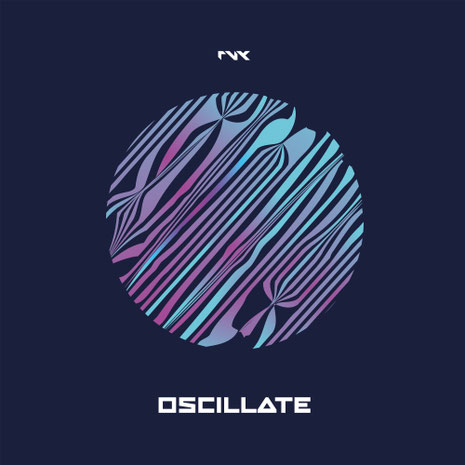 Robert Nickson's RNX is an alter-ego that he's been dipping in and out of for a decade or more, working closely with Solarstone's Pure Trance Recordings. Since the label's formation, he's aired 17 productions through the label including 'Colorado' and 'Atoms' and his RNX revision of Solarstone's 'Rain Stars Eternal'. Robert also co-mixed 'Pure Trance Vol.6' and between his two monikers, he's apparently been the label's bestselling artist. 
As such, it was only a matter of time before the moniker delivered a larger body of work. Before the release of his debut Robert Nickson album, 'Tellurian', back in 2019, he had already begun laying the groundwork for an RNX track collection. Following many a subsequent production year, ones in which he refined both tracks and the stylistic remit of RNX, he's now ready to drop 'Oscillate'.  
A 15-strong track assembly, it features collaborations with artists such as Forerunners, Mir Omar, Matter and Andromedha. They feature alongside a host of his solo creations, all of which may collectively soundtrack you from winter to spring.
Robert Nickson: "I started my RNX project back in 2012 as an outlet to create what I would call 'slow trance'. Over the years I always wanted to do an album in this style but for too many reasons to list, that never materialised. That changes now.
"It showcases what I hope is as much enjoyable for you to listen to as it was for me to create. Not only did I get to unleash a bout of creativity that I've had stored for the 4 years it took me to build the album; I also got to work with several of my own personal favourite artists in this realm of music.
"There's so much creativity in this style and I feel like I've only barely touched the surface. This is only the beginning."
RNX's 'Oscillate' is out 24 February on Pure Trance.
© justaweemusicblog.com