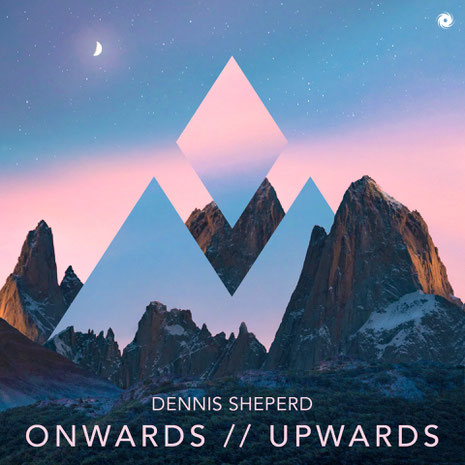 Long before lockdown, Dennis Sheperd was possibly way ahead of the conversational curve, addressing the areas of mindfulness and mental wellbeing through his 2015 album, 'Fight Your Fear'. Given that six years elapsed between that LP and 2021's 'Find The Sunrise', you could be forgiven for a sense of surprise at the speed with which he's achieved 'Sunrise's follow-up.
It's not been an exactly quiet 365 for the producer from Essen, Germany either. Aside from peppering its course with precursor singles, he's also mixed an 'In Search of Sunrise' disc, co-hosted this year's Trance Retreat @ ADE and toured the globe. 
Some of the follow-up's rapidity however may have been born of necessity. Artistically, stylistically and topically, the album has a brother-in-arms like relationship with 'Find The Sunrise'. It's title, 'Onwards // Upwards' also says much as to the headspace he has found himself in this year. 
Sheperd has realised the album with an almost entirely new cast of co-producers and featured singers too (with only George Jema, EKE & RELEJI returning from 'Sunrise'). Amongst 'Onwards // Upwards' cohorts you'll find the likes of York, Diana Miro, Scott Cameron, Mira Feeder, Nic Toms, Elliot Johns and others, all lending voice and further studio creativity to its proceedings. 
It's out now on Black Hole Recordings.
© justaweemusicblog.com