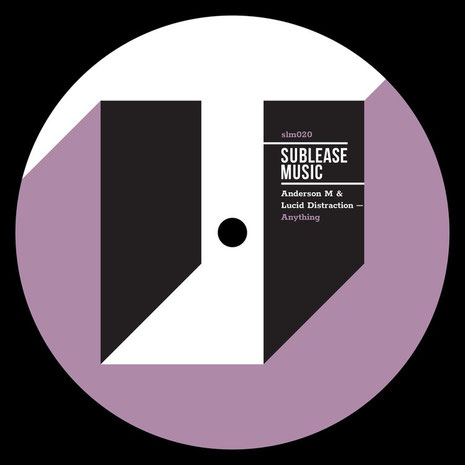 New on Sublease Music is a collaboration from Anderson M and Lucid Distraction. Both having carved out specific niches in their own careers, this collab brings together both their outputs for a cut that aims to bring a lot of joy over the next weeks and months.
The collaboration came about after the two had been talking online, and started to share files. 
Anderson: "Our styles are very different but they complement each other well. Scott initially started the idea with some loops he sent over for me to work on. As soon as I heard the deep house elements, I had an idea of which direction I wanted to take this project and I'm very satisfied with the end result."
Scott: "I came up with a couple of basslines and had been very inspired by fellow Aussies Mall Grab and DJ Boring. I started more minimal and infused elements of lo-fi and deep house as the tune developed." 
The result is groover that digs deeper and deeper on each repeated listening.
Next up is 'Love Language', a solo track by Anderson M. which hints at a little 2-step infusion into the deep house sounds. 
"Anderson: "This track was a very different animal. I actually started this project while I was vacationing in Playa Del Carmen, Mexico earlier this year. The basic ideas were laid out there but I finished it once I arrived back home the following week. It's a minimal tune sprinkled with deep house elements to create a warm, loving ambiance. You can thank the original synth patterns for that, courtesy of my microKORG and all of its wonderfulness." 
It's out 14 October on Sublease Music.
© justaweemusicblog.com