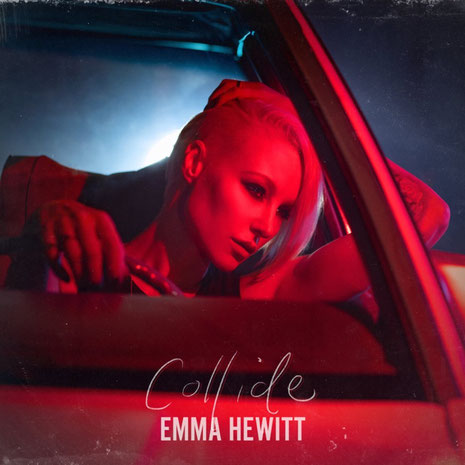 Emma Hewitt recently released her latest solo single offering, 'Collide'. The second successive single taken from the Australian born singer-songwriter's forthcoming artist album, 'Ghost of the Light', she continues to explore contrasting sonic territories with her original versions accompanied by remixes.
'Into My Arms' saw Emma played on some of summer's clubfloors with a diverse remix package. In joining forces with Markus Schulz, Miss Monique and Steve Brian, as well as nowifi, various dancefloor interpretations took the release down a number of stylistic paths, apparently amassing over 1.5 million streams across all platforms.
At the end of last month, Emma released the original version of 'Collide', with Ben Nicky joining two days later with his version.
Emma's original shifts away from the downtempo, cinematic feel of 'Into My Arms' and displays another layer of depth to the artist with a nod to her '80s and '90s early influences. Backed by a sonic landscape of synths, beats and guitar melodies, her words resound with the freedom of youth, dancing down night-time streets with nothing to lose and of endless possibility.
"I didn't know how high I was back then, but I do now…"
Emma and Ben Nicky flipped the stylistic switch on their version and sent the track into the dancefloor night. Along with its tempo, everything from its drums, harmonies, snares and hands-to-the-sky synths are tweaked and aiming for maximum overdrive. 
© justaweemusicblog.com