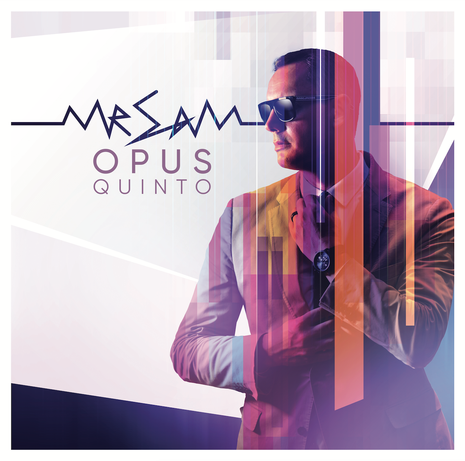 From 2007 to '10, Mr Sam's 'Opus' compilations possibly became part of electronic music's fabric. In the second decade of the new millennium, he largely set DJing to one side, focusing instead on other passions, music production and graphic design amongst them. The four releases (or 'Opus', 'Secundo', 'Tertio' and 'Quarto' as they were known) seemed that they may remain a rampart for those prepared to look beyond the musical horizon of the time.
Ten plus years after 'Quarto', Mr. Sam returns this June with his fifth 'Opus' (Quinto, naturally). Along with it comes another 240 minutes of music, sounds and experiences that again aims to resonate deeper and live longer.
Sam: "I wanted to make the album of my dreams, without any artistic constraints. I am lucky that my label Black Hole Recordings gave me 100% carte blanche to do so, and supported me right to the end in order to realise it. I didn't want to make any musical concessions, which is a lux these days… So, I indulged myself and made the album I wanted to make.
"Musically, it goes from ambient to breakbeat to house, and further into progressive and trance. I feel this is by far my best mix album to date and I'm exceedingly proud of it. One particular I'd also like to point out is 100% of the tracks on the limited edition double 12" release have never been released on vinyl before. Included in that you will find, exclusively, the legendary SASHA together with Franky Wah, which I am particularly delighted about!"
Mr. Sam's 'Opus 5' is out now on Black Hole Records. 
© justaweemusicblog.com