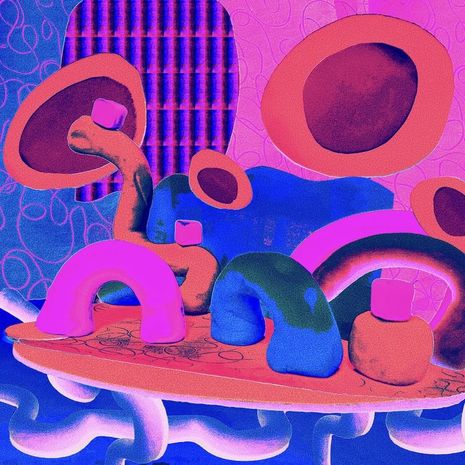 Experimental electronic newcomer Jung Latch recently announced his debut release, the four-track 'Esoteric' EP.  Jung is the alias of East London-based composer and sound designer Rupert Galea and using an array of modular gear, vintage 8-bit samplers, instruments and his own written algorithms he makes his own style of rave music, playing with sonic collages and underpinning them with breakbeats.
Channelling the freewheeling, frenetic energy and spirit of electronic artists like Batu, Throwing Snow and early Max Cooper, his debut EP combines elements of breakbeat, glitch and electro across four tracks. 
Opener 'Death Cube K' snarls with aggression, a gurgling bassline tempered by washes of synths and snatches of vocals. Title track 'Esoteric' is a full-on club track, with its expansive synth lines and drums maintaining the momentum throughout. 
'Sual' skips along on a broken beat, warped vocals and percussion while Prodigy-esque synth lines warble in the background. And finally with 'Able Archer' Jung brings adroit handling of vocals to the fore, eking out melodies to create an atmospheric cut.
© justaweemusicblog.com