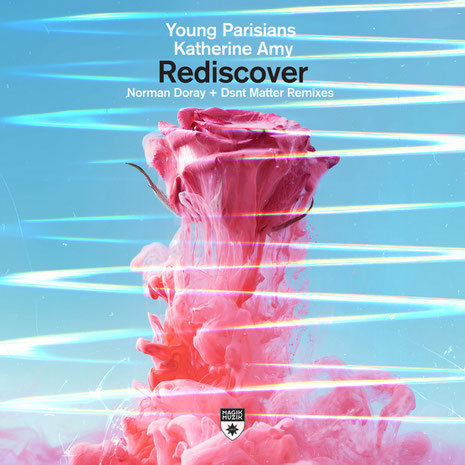 Formed by producer Richard Mowatt as an outlet for projects outside his best-known-for, from Young Parisians' debut single the act accrued a following. Adding to that was their catalogue, which - over the course of 20 years - held at three releases. It apparently wasn't the quantity that counted though, with at least two of them ('U Write The Rules' and 'Jump The Next Train') growing to become popular electronic music. 
In the summer of 2021 the Young Parisians recorded and released again, adding a fourth to the discography. Featuring the vocals of Katherine Amy, and 14 years after their last, they re-materialised with 'Rediscover'.
That track has now passed into the remix hands of Norman Doray and Dsnt Matter, who've taken the original release in new directions. 
For his part, Norman Doray catches the more uplifting and openhearted aspects of Katherine's song and runs with them. Riding on rolling drums, a temperately grooving bass and note arrangements, his mix highlights the new beginnings/second chances aspects to her song.
On his mix, newcomer Dsnt Matter kicks the tempo up a notch and allows some moodier tones to enter its fold. He zeroes in on some of the underlying uncertainties inherent in Katherine's tale, applying more of a progressive house filter to the track.
It's out now on Magik Muzik.
© justaweemusicblog.com