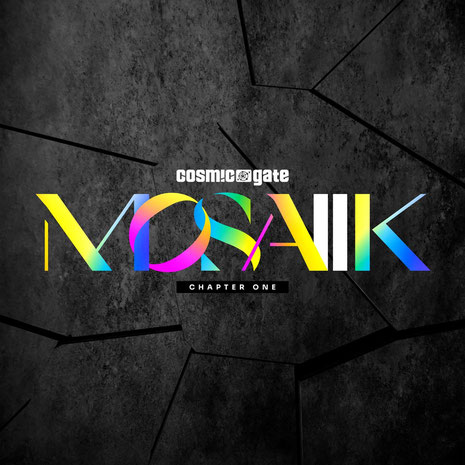 The summer of '21 saw the release of their album 'MOSAIIK Chapter One', which saw Cosmic Gate release the singles 'Nothing To Hide', 'Blame' and 'Vertigo'. Now, January 2022 sees the duo take the album on its first official tour. Bridging the gap between the two 'Chapters', its creators will personally deliver the music from the albums to audiences across the States.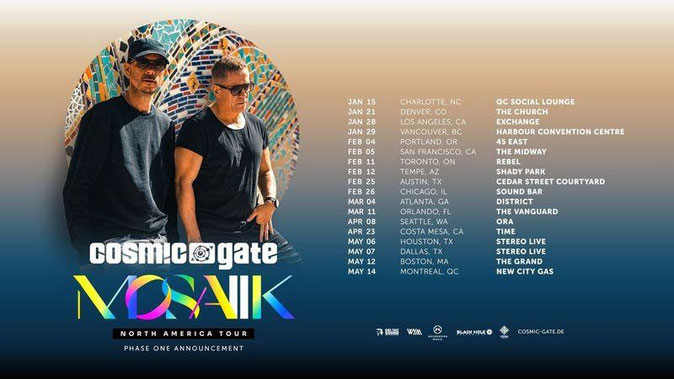 The duo has already disclosed that the first single from 'MOSAIIK Chapter Two' will arrive in January, with further releases leading up to the album drop itself in May 2022.   
Throughout Jan & Feb, early ports of call for the tour will include LA, San Francisco, Denver, Toronto, and Vancouver. Not far behind those will be shows in Dallas, Houston, Boston, Montreal, and many more to come with phase two's announcement. 
Bossi: "Musically 'MOSAIIK' was a big change-up for us. At shows we'll be playing extended sets, allowing us to start deeper, build-up longer and best reflect the LP's broader stylistic range."
Nic: "So you'll be hearing the 'Chapter One' music you already feel and love, along with your first chance to hear the tracks from 'Chapter Two'!"
© justaweemusicblog.com