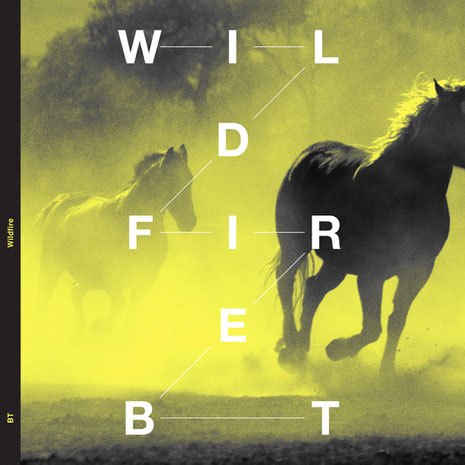 By degrees BT moves the tone on from his July-released/April Bender-sung single 'Windows' to 'Wildfire' – and something markedly more trance-progressive in approach. Taken from last summer's 'The Lost Art Of Longing' LP, the track gathers lyrics, a song and an original production, adding in some remixes too.
Through guitar strum and piano ponder, his original version embarks in tranquil enough fashion. True to title though, before long - propelled by bass waves, harmonic winds and synths, it's charting a course altogether more unbridled. 
The track's song (written & performed by Canadian vocalist Brenna MacQuarrie) weighs up the age-old enigma of 'can't live with/can't live without', allowing the listener to draw their own conclusions as to its outcome.
For its remixes the track's lent two different trance shades by Sean Tyas and Somna. Tyas wastes no time in rolling out the big bass drum, developing a robust intro with a New Order-ish quality to its undertone. Looping and dubbing its vocal, he brings some 303-squall to its game, before reaching musically skywards through its mainline.
With his version Somna channels a bit of the original's arrangement, commencing calm, before – post-break – aiming straight for the dancefloor-jugular. In the drop he builds up the snares, before finally (and fully accompanied by its vocals) releasing in a display of bass, flying frequencies and grinding FX.
© justaweemusicblog.com