With their Miami Best Of 2020 set taking just three months to become the group's most popular YouTube upload to date, livestream culture's seems close to second nature to Cosmic Gate. With March's album-heralding Miami Open Skies livestream seeing the same trajectory, Nic & Bossi decided to take a trip down Mexico way.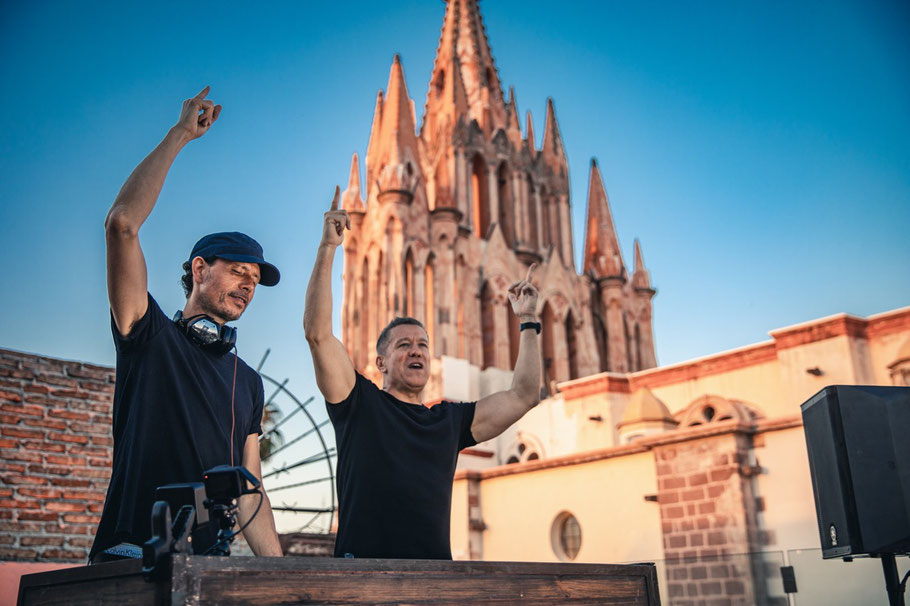 Lighting the path to 'MOSAIIK' – their 2021 album, CG makes a welcome return to Mexico – the country that hosted the event that apparently 'many consider one of their best ever performances @ ASOT Mexico 900'. This time though, setting and circumstance are markedly different, as the duo roll on San Miguel De Allende in Mexico's central highlands. 
Voted Condé Nast Traveller's Best Small City In The World in 2020 (and for the third year running), the duo have harboured a dream to stage a show within the UNESCO World Heritage city for some time.
This month that moment arrives, as - from the rooftop stage of the city's Selina venue - they will simulcast their second 'MOSAIIK' livestream into the night via YouTube, Facebook and Twitch. Back-dropped by San Miguel's Baroque architecture, and in the shadow of the historic cathedral, tomorrow will see the duo perform from 6PM CET / 12PM EST / 9AM PST.
© justaweemusicblog.com