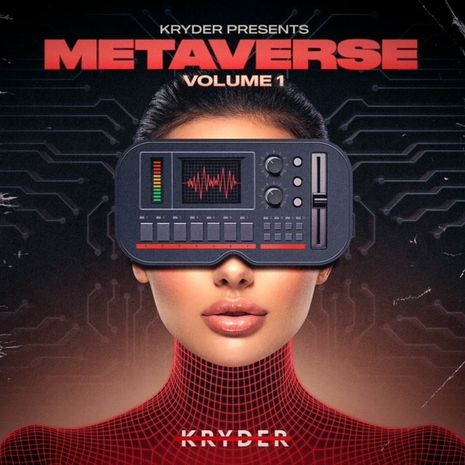 Kryder rode into 2021, fusing VR, avatars, motion-capture and CGI to take people on a monthly trip into his 'dance-anywhere' Metaverse. Alongside digital concept house Conduit XR, he attempted to flip the script on lockdown, bringing the show to the audience by delivering 'a reality-rivalling experience.'
As it starts its second season (and in step with the release of his single-latest 'Pleasure Or Pain'), the English DJ/producer levels up again, adding a new dimension to the Metaverse.
Mirroring the shows' punchy 'no fillers' festival ethic, it's time now for his Kryder presents Volume 1 of his 'Metaverse' mixcomp.
Each Metaverse is defined by his criteria, and amongst its most vital is sonic exclusivity. Every offering - be it show or mixcomp - is comprised of music solely available to Kryder, who draws it from his Sosumi, Cartel & Kryteria label-wellspring. Through this new audio font (featuring the likes of Eddie Thoneick, Leykenda, Jora Ft. Reptile Room, Crusy, Lohrasp and Clubwire), he once again aims to buck classification.
Skating in, out and through house and progressive, its music regularly backflips into tech, whilst flirting with trance and a half-dozen other sub-styles. 
In addition to 'Pleasure Or Pain', the album also brings first contact with two more Kryder creations, as 'You & I' – his Deadline collab tag-team with 'Crashing Down' (w/Asymptone).
 Volume 1 of 'Kryder Presents Metaverse' is out tomorrow on Black Hole Recordings.
© justaweemusicblog.com