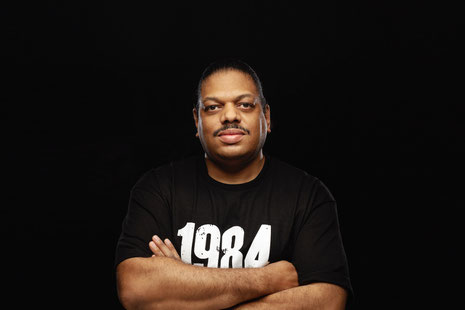 Kerri Chandler recently announced a new show, 'Spaces And Places', at London's The Roundhouse on Sunday 28 November 2021. Running from 4pm until 10pm the centrepiece will be the debut of Chandler's Reel to Reel performance.The new experience will also feature holograms and live projection mapping in the venue's 'round' space.
The event will see the first use within electronic music of new projection technology in partnership with Panasonic. The holograms are the latest incarnation of Kerri's work in this area, and will see him showcase the vocalists involved in possibly some of house music's popular records. The result aims to be an immersive spectacle that echoes his love of space and the universe.
Ever since his teens, New Jersey's Kerri has been making and playing music with a sense of soul, jazz and 'deepness'. From labels like Atlantic, King Street Sounds and Nervous via his own Madhouse label, his releases are usually well-produced. His DJ sets often find him playing live keys over his selections. 
Love, respect, and admiration is Kerri's sign-off on messages to his fans, and his most recent album was born of that spirit; his DJ-Kicks mix took him out of the club and through a world of influences and inspirations. There's everything from jazz to soul, downtempo house to hip hop, reggae to funk, and together they aim to expose the very heart of Kerri's musical world. 
© justaweemusicblog.com