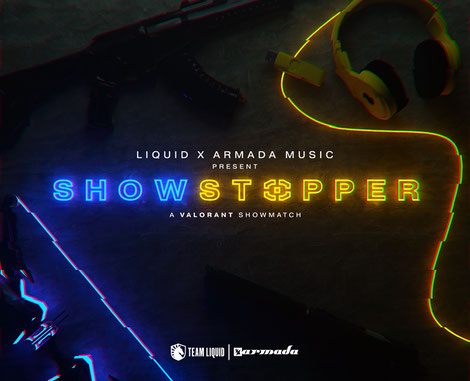 On Friday 17 July, various artists from Armada Music will march into battle alongside (and against) prominent members of the Team Liquid esports brand in two show matches, which will be broadcast live on the respective Twitch channels of Armada Music and Team Liquid starting 8pm (CEST).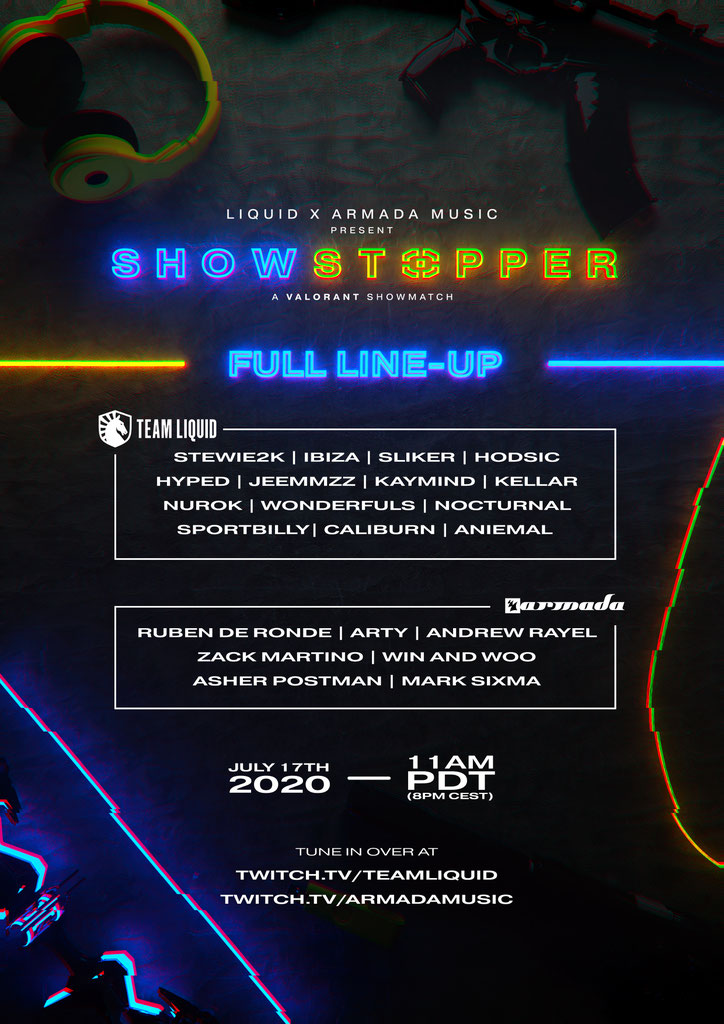 Set to go down in Riot Games' brand-new 5v5 tactical FPS called Valorant, these ProAm exhibition matches place a host of trigger-happy artists on the same playing field as 'one of the world's leading esports teams'. 
Representing Armada are Andrew Rayel, ARTY, Asher Postman, Mark Sixma, Ruben de Ronde, Win and Woo and Zack Martino. The other spots are reserved for the industry's gamers, with Jeemz, Ibiza, Stewie2k, Sliker, Kaymind, Nurok, Ohnocturnal, Hyped, Sportbilly, Caliburn, Wonderfuls, Aniemal and Hodsic bearing the flag of Team Liquid.
Aside from ensuring more of an even match-up, dividing the artists and pro players into two equal teams also aims to symbolise the stretch of common ground between them. Many music producers have admitted to being avid gamers, and there's no longer much of a difference between music events and esports occasions now that the latter have been scaled up in the past few years. 
© justaweemusicblog.com