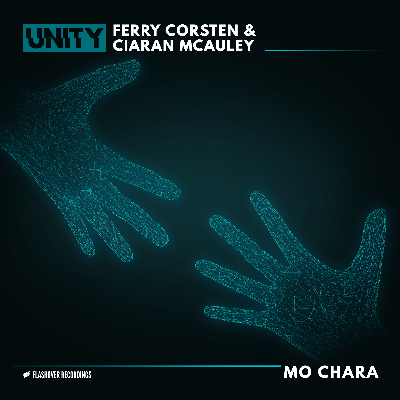 Making the most of his time in lockdown, Ferry Corsten has apparently been busy with various musical projects in the last few months. Following his exploration into his love for ambient and cinematic music with his 'As Above So Below' album under the FERR alias, he eturned to more familiar roots with the release last month of his single 'Tomorrow'. 
Now, with his latest outing he has teamed up with fellow trance artist, Ciaran McAuley, for the single,  'Mo Chara', which is an Irish term that means 'my friend'.
The track aims to display an overarching tone of positivity, while exhibiting a hint of melancholy and reflection made prevalent through the intricately improvised piano melody. The trance lead that ensues enforces a message of hope, balancing a feeling of contemplation with an eagerness that reinforces the overall upbeat motive.
Ferry Corsten: "Ciaran and I went for an uplifting and hopeful track. The main pluck in 'Mo Chara' gives that old skool happy vibe that we all long for today. Mo Chara, my friend in Irish, will certainly take you on a journey."
Ciaran McAuley: "Ferry has been a huge inspiration in my career, he was one of my idol's growing up and to collab with him now is a little surreal! I've been playing this in my live streams and almost everyone has been requesting its ID."
Ferry continues to support the community within the trance world, and this single arrives following the recent announcement of a UNITY fan collaboration initiative that will see selected fan submissions forming the basis for a future UNITY release alongside Ferry, with proceeds going towards the World Health Organisation's Covid-19 efforts. Previous UNITY collaborations have come from the likes of Sander van Doorn, Ilan Bluestone and Paul Oakenfold.
© justaweemusicblog.com