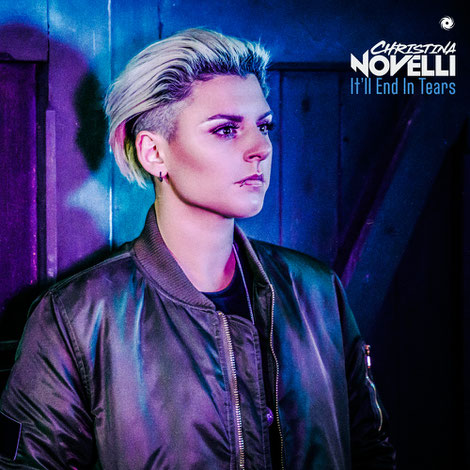 Last autumn Christina Novelli's largely unplugged 'Through My Eyes' LP served as the platform for 'It'll End In Tears'. Unlocking her emotional gates, its song aimed to acoustically resonated, to move the hardiest of hearts and even threatened a new best-known-for release for the singer. 
Having unleashed such desolation, Christina thought the track might just owe a redemptive 'Pt.II'. So she's brought 'It'll End' something of a 'brighter days'-type, sun-after-the-heartbreak aftertouch. With its acoustic version having been played on the daytime airwaves, this April, its new Extended version is set to do the same for the night. 
Emotional beats and sonic kicks are served from its get-go, conveyed through trench deep LFO, big bass drums and percussion. Its early tech edge drops away, replaced by sub-melodies that atmospherically circle its production. Pad and chord pathos accompany the swan dive into Christina's verses, before hovering piano notes and infinitely string melodies steer the course of her chorus.
It's out now.
© justaweemusicblog.com