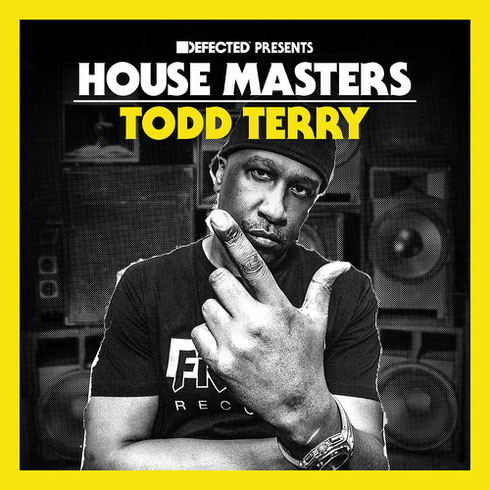 After three years in the making and a lifetime of mutual respect, Defected Records welcome Todd Terry to join their list of House Masters, with an album covering all the highlights from his back catalogue. With this anthology, Todd takes his rightful place amongst the likes of Masters At Work, Frankie Knuckles, Dennis Ferrer, Bob Sinclar and Heller & Farley on the House Masters roster – artists who probably represent house music at its innovative, pioneering best.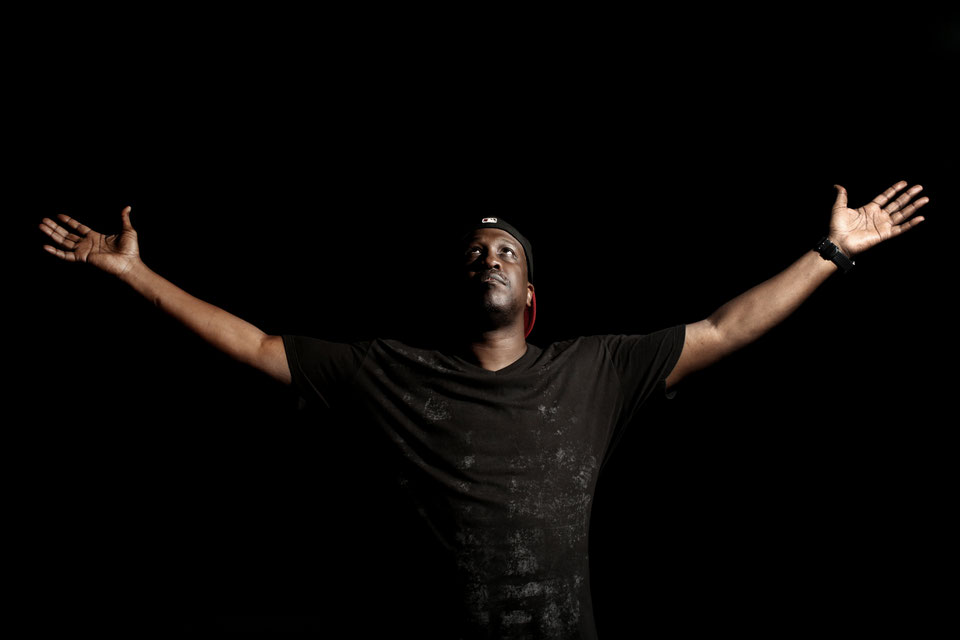 Included on his House Masters album are early underground tracks such as 'A Day In The Life', 'Weekend' and 'Can You Party', which at the time captured people's imagination and are now possibly considered genre-defining classics. Global crossover anthems 'Keep On Jumpin' and 'Something Goin' On' were essential additions to the album - both tracks were pivotal moments in Todd's career and the wider house music landscape. Meanwhile Terry was skilfully balancing commercial remix work (such as the iconic Everything But The Girl's 'Missing', the opening track) with pure artistic projects and developing the generally deeper house momentum of his labels In House and Freeze.
Todd has also included more recent tracks from In House, like 'You Make Me Happy', 'Ready To Go' and 'Drop That', which was new this year.
Taking in his various collaborations, aliases and side projects, 'House Masters: Todd Terry' has been curated to demonstrate every facet of his musical explorations. 
Todd Terry: "The album reflects the records the kids ask to hear when I DJ – some of the more familiar productions and hits alongside my newer productions. I think this is a totally relevant collection."
It's out 17 June.
© justaweemusicblog.com
Tracklist
CD1                                                       
1. Everything But The Girl - Missing (Todd Terry Remix)
2. The Todd Terry Project - Weekend (Club Version)
3. The Jungle Brothers - I'll House You (Club Mix)
4. Bizzare Inc - I'm Gonna Get You (Tee's Urban Dance Mix)
5. Playgroup featuring KC Flightt - Front 2 Back (Todd Terry Remix Re-Edit)
6. Todd Terry featuring Martha Wash & Jocelyn Brown - Something Going On
7. Todd Terry featuring Martha Wash & Jocelyn Brown - Keep On Jumping (Tee's Freeze Mix)
8. B.M.E. featuring Leroy Burgess - Pray (Tee's  Freeze Mix)
9. The Darryl James/David Anthony Project featuring Fay Victor - You Make Me Happy (Todd Terry Re-Edit)
10. Todd Terry featuring Tara McDonald - Play On (Tee's EQ Mix)
11. Todd Terry All Stars feat. Kenny Dope, DJ Sneak, Terry Hunter & Tara McDonald - Get Down (Kenny Dope Original)
CD2                                                          
1. Royal House - Can You Party (Club Mix)
2. The Todd Terry Project - Bango (To The Batmobile) (Club Bang)
3. Black Riot - A Day In The Life (Club Mix)
4. Black Riot - Warlock (Club Mix)
5. Masters At Work - Alright Alright (Club Mix)
6. Masters at Work - Dum Dum Cry (Dum Club Version)
7. House Of Gypsies - Samba (Tee's Freeze Mix)
8. Gypsymen - Babarabatiri (Tee's Latin Mix)
9. Gypsymen - Camarera
10. House Of Gypsies - Sume Sigh Sey (MAW Remix)
11. Dred Stock - Pump (Dress It) (Rah Freeze Mix)
12. CLS - Can You Feel It? (Music House Mix)
CD3                                                                                                  
1. Todd Terry - Desire (What I Want)
2. Todd Terry - Put Your Hands Together
3. Todd Terry presents Sound Design - Make The Beat Pound
4. Sax featuring Elan - Don't Turn Your Back On Me (Halloween Mix)
5. Hardhouse - Check This Out (Club Version)
6. Hardhouse - Voices In My House (Voice Dubba)
7. Todd Terry - Rock 2 The Beat
8. Todd Terry  - Drop That (Original Mix)
9. Lime Life - Baby Can You Reach (Original Acetate Mix)
10. Todd Terry - Can You Dig It
11. Todd Terry - Ready To Go (Tee's InHouse Dub)
12. Todd Terry presents Sound Design - Razen Theme