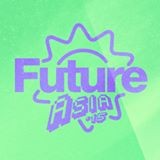 Avicii, The Prodigy, Afrojack, Fatboy Slim and Knife Party top the bill alongside a host of other big names for possibly Southeast Asia's largest music festival, Future Music Festival Asia 2015, which will be held at the Changi Exhibition Centre in Singapore from 13-14 March 2015. The festival will take over the 140,000 square-meter exhibition centre with an estimated 50,000 fans expected to converge over the two-days.

The organisers are expecting an influx of over 10,000 music tourists to specifically make their way into Singapore for FMFA. The festival has plans to stay in Singapore for the long term and has set itself a target to become Asia's largest music festival within the next three years while targeting a 20 per cent year-on-year growth in its number of foreign attendees. In the past three years where FMFA has been held in Kuala Lumpur, Malaysia, the festival has played a significant role in driving music tourists into the country by attracting over 30,000 foreign fans from across 85 countries and generating over RM120 million (SGD46 million) in tourist dollars. Singaporeans, Indonesians, Thais, Australians and Europeans formed a majority of the festival's tourists with the brand also having a significant following in the other parts of the world.
The Changi Exhibition Centre (CEC) sits on a sprawling 30-hectare site along Singapore's eastern coastline complete with sea views. With a combined indoor and outdoor area equivalent to 14 soccer fields, CEC is a well-equipped venue ideal for a music festival the size of Future Music Festival Asia.

For more info, check: http://www.futuremusicfestival.asia/
© justaweemusicblog.com