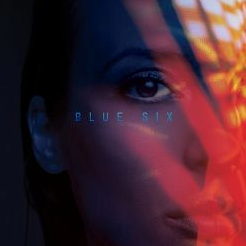 'Signs & Wonders' is the new album from Blue Six, Naked Music's chief maestro, Jay Denes. Delivering a treat for Blue Six and Naked Music fans alike, Jay's signature blend of elegant and deeply emotional music is ever-present as he delivers one of his most passionate albums to date, drizzled with seduction, melancholy and honesty. The singers featured on the album are long time cohort Aya, who has appeared on many a Naked Music release and has also worked with Sweetback and Lenny Kravitz; Tabitha Fair, who was a Nashville country singer, now residing in NYC; and contemporary Jazz singer, Catherine Russell, who performs at her own sell out shows at NYC's Lincoln centre and also sings with David Bowie and Steely Dan, among others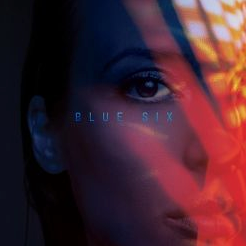 Jay Denes: "Signs & Wonders is mostly about the intersection of the spiritual, symbolic, and ordinary world. That, and the stuff of life." 

'Signs & Wonders' also features a striking video of the 'Anhedonia' single, starring Aya which was directed by Andree Ljutica (Formless inc.) and includes Jay's own creative visuals.  
"After the deaths of a close friend and my father in rapid succession I wanted to write about feeling numb," says Jay on 'Anhedonia'. "For the video, the director and I decided to make the film about a pretty girl who was dead inside."
Blue Six aka Jay Denes started his professional career in music in the late-80s playing keys and singing in a New York based electronic pop band. After experiencing difficulties with his first record deal, he decided to strike out on his own as a writer and producer, later teaming up with Dave Boonshoft, an accomplished musician and successful entrepreneur. Together they decided as independents to make the highest quality recordings possible, while still retaining commercial viability. 
From this the Naked Music NYC production company was born. A series of releases immediately set the tone, winning them instant popularity worldwide. Quick success in the underground scene led to growth in their niche, high profile remixes for majors and the formation of the Naked Music imprint. The brand flourished with a series of compilations featuring Naked's homegrown artists - their distinctive sound and stylised look being widely emulated around the world.  
© justaweemusicblog.com