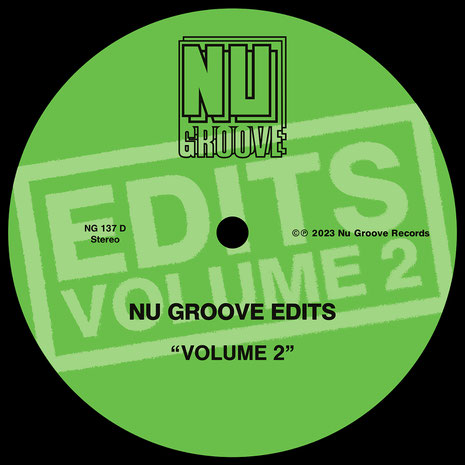 Nu Groove spotlights the artists that made the NYC label a firm favourite of crate diggers then and now with a series of their tracks re-edited by industry figures and choice selectors of today. 
The label was born in 1988 by Frank and Karen Mendez as an outlet for some of Rheji and Ronald 'Rhano' Burrell's more experimental music, and 'Nu Groove Edits, Vol. 2' continues to celebrate the Burrell twins' output. 
First up, Dutch duo Dam Swindle edit 'I'll Say A Prayer 4 U' from Rhano's Equation project, paying homage to the American house music that greatly inspired them. 
Next up, Rheji's Houz' Neegroz track 'Keep Dance'n' gets reworked by Phil Weeks. Another moniker from Rhano, K.A.T.O.'s five-track Disco-Tech EP harked back to the heady disco hustle of the '70s, with the lead single edited for this collection by Germany's Soulphiction. 
Closing out is the production duo Honey Dijon & Luke Solomon as they take on Rhano's 'When Can I Call You' featuring Lisa Lee.
© justaweemusicblog.com