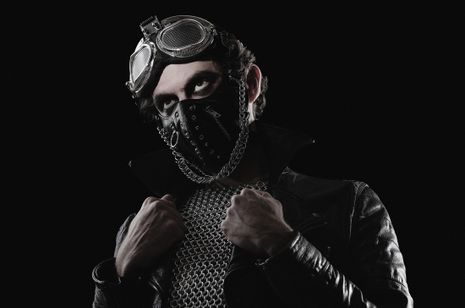 LOR spreads his creative wings with new single 'The Same Shit'. The LA-based producer has turned out a steady stream of tunes on a range of labels this year, from Anjunadeep to Distorsion Records, each one subtly different from the last.
Following on from the melodic house and bass workouts, LOR – real name Taylor Harrison – now serves up his latest track. On a more goth electro tip, it showcases his versatility and makes nods to his electronic and indie influences.
LOR: "In 'The Same Shit', I delve into the murky alleys of a dystopian world in the midst of rebellion. I drew subtle inspirations from the likes of Justice, SebastiAn, the Gorillaz, and even System of a Down, and tried to paint a story of resilience and defiance from the shadows. It's a tale open to interpretation, and I hope listeners can find their own resonance within it."
Tapping into his affinity for widescreen sound designs, he slows the tempo and lowers the intensity levels here, allowing the track's proper song structure and hooks to breathe. The driving bassline rides up and down below an eerie vocal, while melancholic chords bring a more introspective feel for late-night listening. 
© justaweemusicblog.com