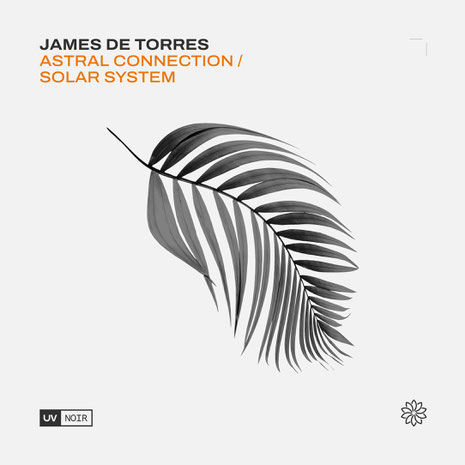 James de Torres is back on UV Noir with the EP 'Astral Connection / Solar System'. Set for release on 21 July, this two-track EP is filled with a selection of sounds that aim to demonstrate his grasp over intimate and deeply robust electronic music.  
James is an artist with a passion for production, his sound is emotional, and his musical brand aims to sensitive and infectious. Exploiting driving and penetrating basslines, the track 'Astral Connection' starts off all dark and groovy before growing into a captivating climax, always maintaining a distinguished musical coherence. 
'Solar System' is a deep, progressive house experience in which each layer of sound shapes a musical story that aims to unleash your senses. 
James de Torres: "Having studied history and specialising in ancient history, has always led me to have a special love for mythology, for ancient stories where the stars and the universe played an essential role in the course of life. 
"Sometimes when I produce, I think about the relationship of music with astral magic and how music shapes our life experiences. In a sense, that astral journey is what I try to capture in my music." 
© justaweemusicblog.com