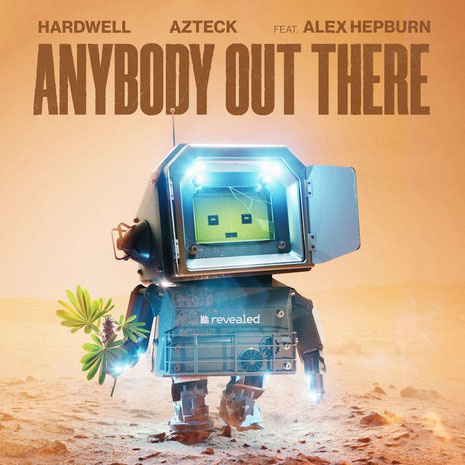 Dutch DJ/producer Hardwell teams up with Azteck and UK singer/songwriter Alex Hepburn to release their latest single, 'Anybody Out There'. This new track continues the exploration of the hard-hitting techier side that he has been playing of late and blends in kicks and bass with hooks. 
Hardwell: "Although my new sound is much harder-edged and techier, I still love the beauty of vocal-based electronic music. Every genre, from house music and trance to electro and techno, has given the dancefloor magical moments through big vocal tracks. That feeling a big vocal song has on a festival crowd is hard to describe, but when that moment comes, it's intoxicating."
Building on his c2022 LP 'Rebels Never Die', which apparently has racked up millions of streams, he has been delivering a stream of original new music and exclusive remixes, which include reworks of Calvin Harris x Ellie Goulding's 'Miracle' and Benny Benassi vs David Guetta's 2023 version of 'Satisfaction'. In the latest addition to his 2023 release schedule, this release is a collaborative effort.
Hardwell: "Azteck and I have known each other for a while, having previously worked together on music. As his recent run of form proves, he's a great producer with a fantastic ear for a topline. So, I knew a big vocal collab with him would be a fire release for the summer. But the track needed a specific type of voice to make it really hit the mark, and the unique raspy quality of Alex's voice made her the perfect fit for the distorted topline on 'Anybody Out There'."
© justaweemusicblog.com