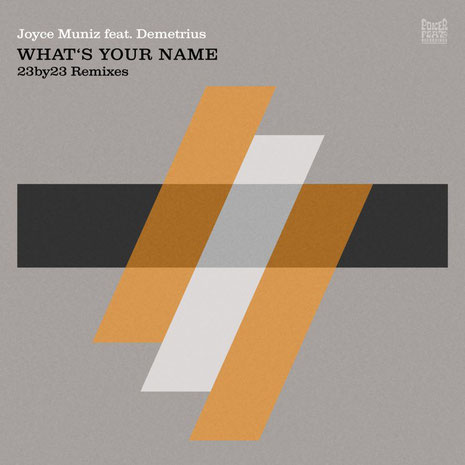 Launched last year by Sydney Blu and Rebekah, 23by23 is an initiative that aims to encourage labels to increase the proportion of female artists on their roster. Part of that initiative was setting up a number of remix competitions with various labels, the latest of which sees Joyce Muniz feat. Demetrius back on Poker Flat with new versions of her 2020 single 'What's Your Name', from SWAH, BLU 9 and Esther Benoit.
SWAH is a potential up and coming producer from San Diego and her production style ranges from deep house, to dark, driving melodic techno. Her remix is a moody, tense, melodic tech track, juxtaposing the hushed spoken word vocal with synth lines and percussion.
BLU 9 is a Chicago born and raised DJ and producer operating within the ranks of the underground house and techno scene. Her remix is a raw techno track that is aimed for heads-down basement raves.
Hailing from Toronto, Esther Benoit came out on the local scene mixing a combination of minimal, deep and tech house: ranging from light, funky and playful to deep and dirty. Completing the package, she delivers a techy cut that boils with aggression.
It's out 12 May.
© justaweemusicblog.com