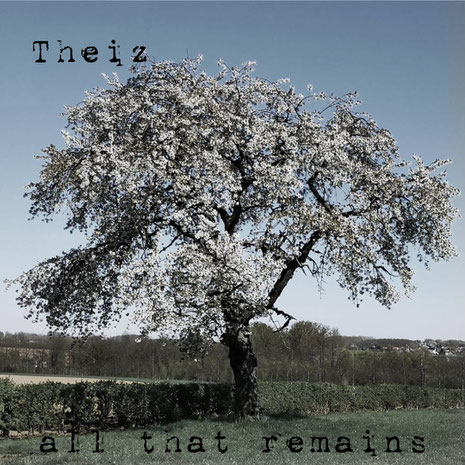 Theiz follow December's 'For The Love' EP with his companion album, 'All That Remains'. Theiz (Mathijs Schippers) is now some 30 years deep in the scene, having released on labels such as Eevolute, Techno-Tourist and Ear-land Recordings in the late-90s and early-00s. Mathijs began producing again in 2015 with no pressure to release – simply just for the sake of making new music and his activity as a music journalist brought him back into contact with the music industry and now freshly motivated, he is firmly in the saddle with this, his fourth release on his new home, EPM.
Theiz's musical journey actually goes back to the end of the eighties. Influenced by Ben Liebrand, Bomb the Bass, Coldcut, Pink Floyd and Tangerine Dream, he experimented by remixing tracks using an old tape recorder and cassette decks. At age 17-18 he met the twin brothers Tonie and Peter Van der Loon who opened up a whole new world for him: synthesisers and the underground music scene.  
This broadened his horizons with Detroit's Derrick May and Kenny Larkin, Richie Hawtin, B12 and Sun Electric all making a big impression. Years of making music in their little studio in the Van der Loon garage, monthly record buying trips to Amsterdam and the occasional club night resulted in a few releases on Eevolute as East Island in the second half of the '90s. In 2000 the first Theiz solo release 'It's Done' became real (as part of Techno Tourist's Various Artists 'Follow the Beat' EP alongside artists such as The Moderator and TV99AD).
After three EPs on EPM, he now takes the plunge with the grand statement of his debut album. With mood-setting short interludes peppering the length of the long player, he aims to infuse the album with emotion and warmth throughout. 
After '1000 Year Cycle of the Dragonfly' and the deeper melancholy of 'Infinite Compassion' from last year's album taster EP 'For the Love', here he explores the deeper end of the techno spectrum that echoes the timely re-issue of Warp's 'Artificial Intelligence' albums and Delsin's re-issue of early Eevolute classics that have added to the genre.
From the subtle breaks of 'Sam's Song' that evoke early AFX productions to the acid-tinged 'Infinite Compassion', the downtempo, sun-dappled and 303 kissed 'Hazy Shades of Acid Bliss' to the Black Dog imbued closer 'All That Remains is Love', he puts all his 30 years electronic experience into the album.
It's out 31 March on EPM.
© justaweemusicblog.com