Body Movements was started as an event to showcase the depth and breadth of the queer electronic music community in London, to celebrate the queer subcultures that provide a home for so many artists, crews, collectives and more. Last Saturday, the brand took over London club space Printworks, for a day-long session that brought together 5000+ queer and trans bodies, 30 artists and 13 crews in an industrial playground setting that provided an ideal backdrop for their first winter outing.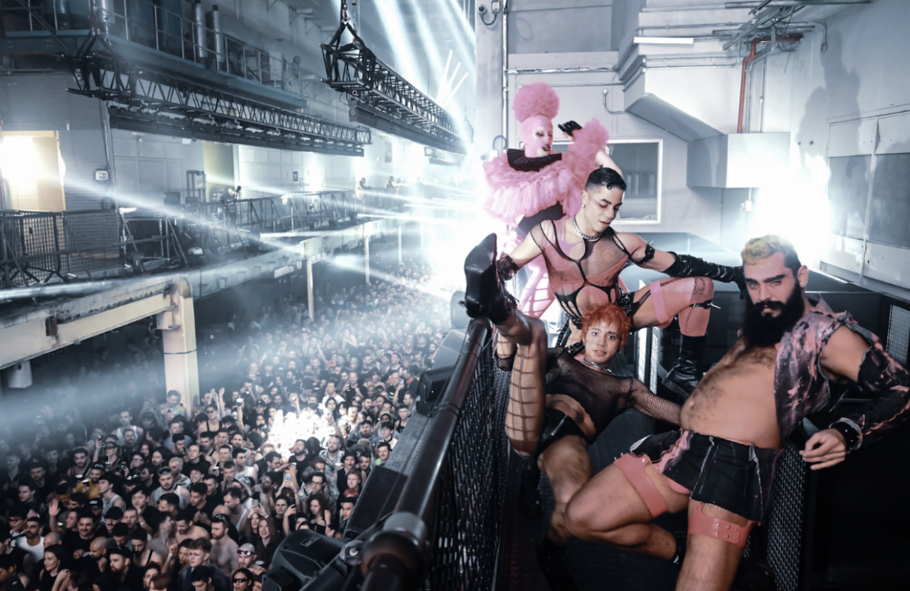 Across the main Press Halls space, and the industrial Inkwells, the day hosted sets from a selection of corners of the LGBQTi+ - established party crews and up and coming talent, representing the variety of talent in the queer underground. 
Herrensauna, Queer Bruk, Queer House Party, Hungama, Inferno, Adonis, High Hoops, Chapter 10 are just a few of the crews that were on board, plus sets from Body Movements founder Saoirse, selector Job Jobse, live performance from Cobrah and much more.
Saoirse, Clayton and Simon (Body Movements co-founders): "On Saturday, we had a glimpse into what it would be like to have our own industrial playground. Queer and Trans people deserve spaces and platforms like this, our music deserves to echo through these hallways & our bodies deserve to dance on these floors. 
"We want to thank everyone that helped us make this vision come true, especially the collectives and artists we collaborated with. It was a moment for the history books… let's make more history this summer."
© justaweemusicblog.com