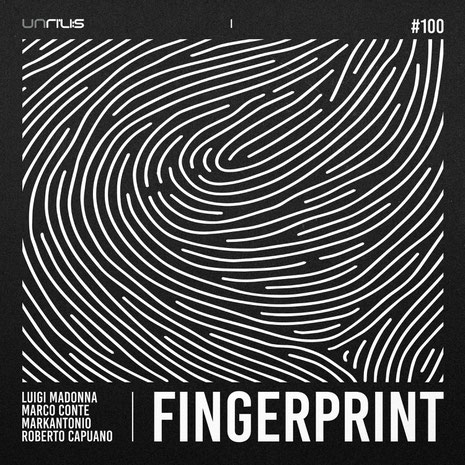 Neopolitan techno label Unrilis close out 2022 with a compilation featuring Luigi Madonna, Markantonio, Roberto Capuano and Marco Conte. For more than 15 years, Rino Cerrone's label has been pushing its rolling brand of techno from the Naples scene that has spawned the likes of Joseph Capriati, Luigi Madonna and Markantonio. 
Now closing out the year with their 100th release, they round up a crew of artists from the label for a VA titled 'Fingerprint', serving as a reference point for their identity, sound and style throughout the years. 
Napoli's Roberto Capuano opens the release with 'Climax'. Sequenced sirens are intertwined with tough beats before a mammoth breakdown showcases his production. Next up, Luigi Madonna provides 'Fake Mirror', a speedy, thumping rhythm fused with hypnotic arpeggios. Markantonio then throws 'Bangers' into the mix, a classic, analog-feeling track with synth lines and a funky, retro dialogue snippet. 
Audiomatiques, now going by his given name Marco Conte, finishes things up with 'People' in which futuristic, warped vocals are offset by chants while distorted synths filter through sturdy kickdrums. 
Various Artists 'Fingerprint' is out now on Unrilis.
© justaweemusicblog.com