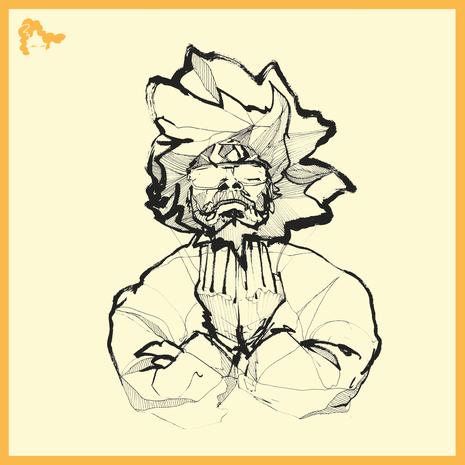 Kuwahara blend dubbed-out beats, twisted samples and jazzy keys on their new EP for Paella Hair Sex records. An ode to the Roxanne Wars of the '80s, a series of hip-hop rivalries that yielded the highest amount of answer records in the genre's history, the 'Anne Rox Hip-Hop' mix of the EP's opener 'Ginger Cut' is a trippy track. 
Hard-hitting 808 drums are layered with Afrobeat grooves, jazzy sax and hard-to-decipher vocals to effect. 'Ginger Cut' also comes with a bonus Balearic mix and a 'RichTea House Edit'; the latter version keeps the track submerged in distorted chatter, transmitting its vocals across squeaky synth lines and a straight house groove.
Kuwahara merge afrobeat and Afro-Latin references in a homage to the pioneers of the sound on the B-Side. 'Jaffa Quake' introduces a mysterious monologue, brass elements and hazy stabs sprinkled over slow, dusty breakbeats. 'Kustard Kream' continues with more melodies while its low-end meanders through skittering percussion.
Producer and former Parks & Wilson/Tilt member Mick Wilson and Melon Bomb's Scott Gray make up Kuwahara, a project born out of a shared love for exploring non-conventional dancefloor sounds. 
The two have a sense for finding common threads between a multitude of genres and use cultural references and cues to bridge the gap between genres such as soul, funk, reggae, hip-hop and more.
It's out 17 October.
© justaweemusicblog.com