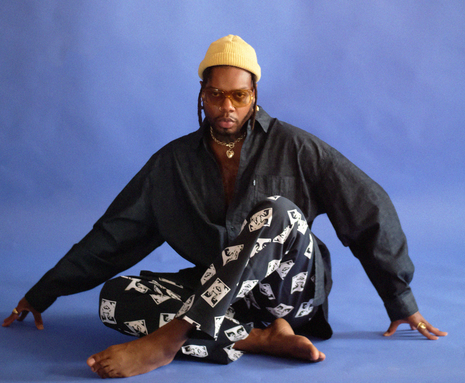 Moby and serpentwithfeet release 'On Air' on Moby's new label, Always Centered at Night, where they've brought down the pace and intensified the mood on the single. The label will also be releasing an additional EP titled 'On Air (versions)'. 
On 'On Air (4am version)', Moby turns in a deep-house re-rub of his collab, lifting the original out of its gospel arrangement whilst retaining the lead vocal. An experimental musician based in Los Angeles, serpentwithfeet's characteristic silky neo-soul-inspired voice infuses the song with emotion, which Moby wanted to continue highlighting.   
Moby: "Sometimes with remixes you want to focus on basslines or synths, but with these 'on air' remixes I just wanted to focus on serpentwithfeet's beautiful vocals." 
The accompanying video for the "strings version", directed by Moby and LA-based filmmaker Mike Formanski, captures the beauty of daily life in a cinematic montage juxtaposing nature and moments of quiet contemplation.
Moby launched his new label earlier this year intending to make music that is emotional, atmospheric, and potentially beautiful. With this ethos, the label released its debut 'Medusa', a collaboration between Moby and Grammy-nominated artist and Doja Cat collaborator Aynzli Jones. 
© justaweemusicblog.com