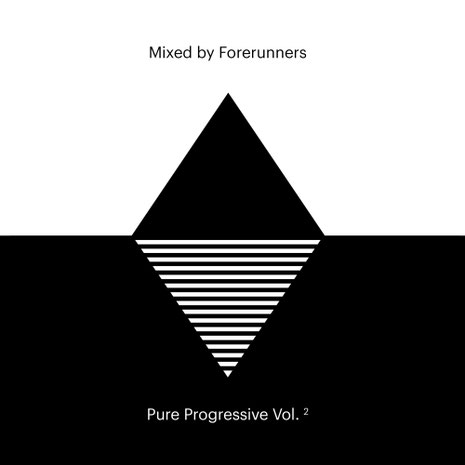 This month sees the progressive wing of Solarstone's label serve its second longplayer. Having helmed Volume 1, Orkidea yields the Pure Progressive wheelhouse to another institution from the progressive genre. Released on Solarstone's Deepblue label in 2007, 'Lifecycle' possibly put Forerunners on the lips of some of the scene's key DJs. 
Arizona's Brenden LaBonte has scarcely broken his release stride since, delivering deep progressive productions time after time, over half his career releases have seen the light on Solarstone's labels, the last seven of which are all on Pure Progressive.
While two years might seem like a long interval between editions, involving both the creation of an artist album and a mix compilation, 'PP2' follows suit, delivering the best of both worlds to fans. Its first disc The Artist brings eight new Brenden LaBonte productions and two new remixes to the fore. Disc 2's The DJ meanwhile builds a 14 strong track complement into a mix, echoing the label's sound. Included amongst them is music from label regulars like Nick Stoynoff, qoob, Nick Silvestri, & Basil O'Glue, as well as a further two new Forerunners creations.
Brenden LaBonte: "When I listen to the music I wrote for this album, I remember what originally captured my soul when I got started in this industry. It is a pure expression of sounds and ideas without constraint or expectations. Each track tells a story and fits into a larger narrative, from the earlier breakbeats and atmospheric sounds to the higher energy club-infused percussion and melodies. 
"I struggled seriously with some of the arms-race happening in trance and progressive over the years, the pursuit of louder more compressed supersaws and snare rolls, and this 2-disc volume is partially my statement in opposition that I began back in 2015 when I rediscovered the direction the Forerunners project was going to take. What better place than Pure Progressive to release such an album and compilation, a family of labels known for keeping the music we release down to earth and honest." 
'Pure Progressive 2' is out 29 Jul.
© justaweemusicblog.com