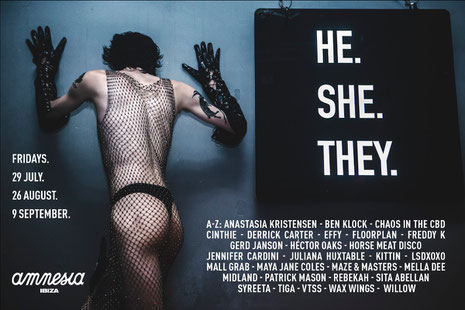 HE.SHE.THEY. recently announced its return to Ibiza with three shows at Amnesia. The brand's curation and programming of DJ talent aims to represent the darker side of electronic music and reflect the diversity and representation that were historically at the heart of the roots of house and techno.
The music line-up for Ibiza 2022 achieves a 50/50 gender balance and platforms individuals from a range of different intersections; fully 'embracing the culture of diversity and inclusion and its importance in creating the original Ibiza's feeling of togetherness and hedonistic attitude.'
Growing in community and support, so far, the event series has held parties in Paris, New York, Mumbai, LA, Toronto, Montreal, Barcelona, Brighton, Bristol, Sydney, Melbourne and first landed on the White Isle back 2018 as part of the official IMS opening party at Pacha. The party also holds residencies at Fabric (London), Watergate (Berlin) and Amsterdam (Shelter).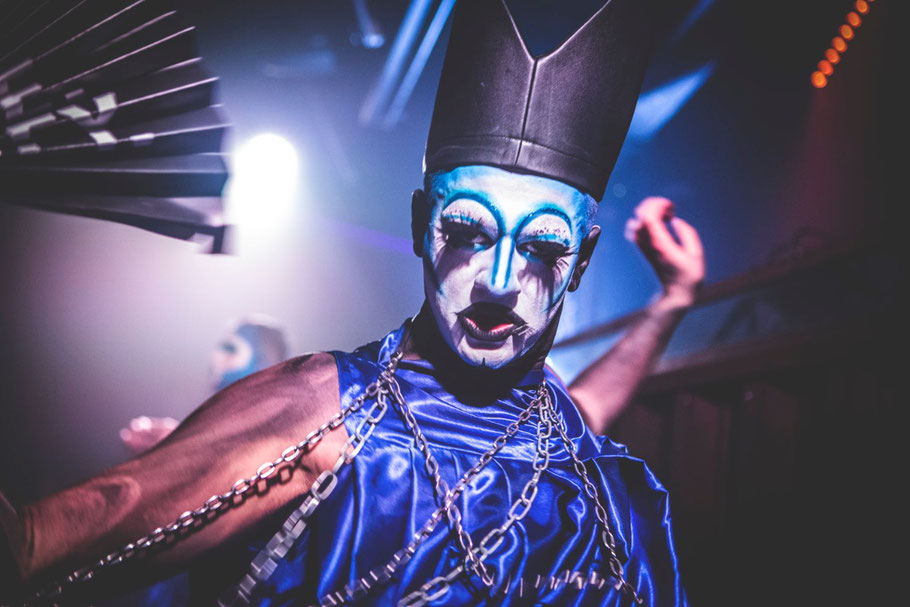 The line-up includes: Anastasia Kristensen - Ben Klock - Chaos in the CBD - Cinthie - Derrick Carter - Effy - Floorplan - Freddy K - Gerd Janson - Hector Oaks - Horse Meat Disco - Jennifer Cardini - Juliana Huxtable - Kittin - LSDXOXO - Mall Grab - Maya Jane Coles - Maze & Masters - Mella Dee - Midland - Patrick Mason - Rebekah - Sita Abellan - SYREETA - Tiga - VTSS - Wax Wings - Willow.
Look out for dancers too from the LGBTQIA+ scene around Europe and beyond, from puppies and drag queens to aerialists and fire breathers to set the tone as a night where the only thing that will limit you is your own imagination.
Speaking on Amnesia and the season ahead HE.SHE.THEY. co-founders, Steven Braines & Sophia Kearney said:
"Amnesia has always had a really mixed set of nights from Pyramid and Cocoon to La Troya and Manumission. It feels like HE.SHE.THEY. is almost a child born from that legacy, incredible music but with a sense of experimentation that's been missing from the island a little bit. In fact, Martin Ferrer Vega from Amnesia, was the first person who ever wanted to do a HE.SHE.THEY. when we pitched it at ADE, but it wasn't quite ready for a 5,000-capacity show until now." 
There will be no strict dress code and experimentation is firmly encouraged.
HE.SHE.THEY. will take place at Amnesia, Ibiza, Friday 29 July, Friday 26 August and Friday 9 September.
© justaweemusicblog.com