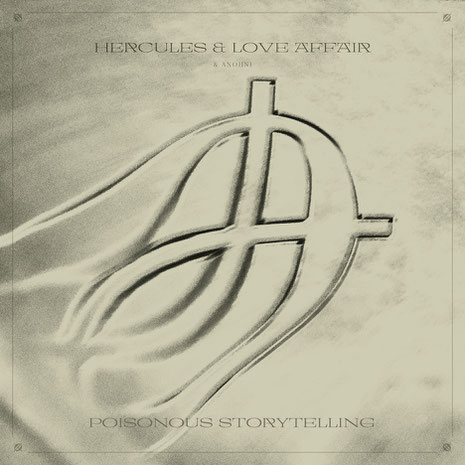 Andy Butler recently announced his first Hercules & Love Affair album in five years, after the release of first single 'Grace'. Hercules & Love Affair & ANOHNI now return with 'Poisonous Storytelling' also featuring Budgie (Siouxsie and the Banshees) on drums. 
The genesis of the album 'In Amber' was a long held desire to explore emotional fields outside of the well worn tropes in electronic music, as well as a chance to explore a new sonic palate. 
The latest track from the album set for release this summer on Skint/BMG, sees the return of ANOHNI to the Hercules fold. The results are potent as she calls out 'the insidious misinformation that's caught the world in its vice-like grip these days, doing its very best to divide rather than unite.' 
Andy Butler: "'Poisonous Storytelling' started as a song called 'Sacral' - the music evoked sacred rites, but the word 'Sacral' also speaks to the one of the sources of our rootedness and stability."
ANOHNI's lyrics outline a constellation of systemic brokenness within global society and with her lyrics she addresses cultural narrators, newscasters, film makers and prophets.
ANOHNI: "We must be careful with new narratives, because everyone is rotted out from poisonous storytelling."
The track also arrives with remixes from Justin K Broadrick (Godflesh) and techno duo Giant Swan. Broadrick's interpretation is metallic, a mutation of distorted guitars and vocals twist the original track into a grinding ensemble. Giant Swan chops and reworks the track into a club-centric rhythm workout filled with brooding SFX and drumwork.
© justaweemusicblog.com