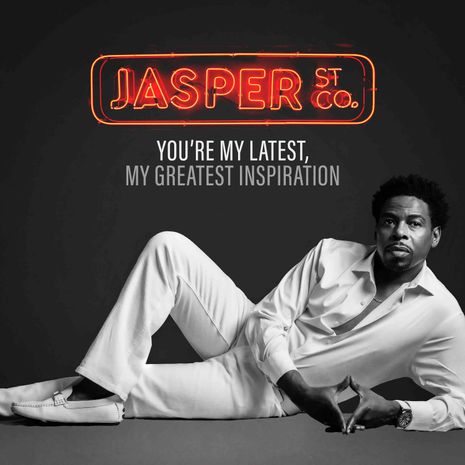 Jasper Street Co.'s 'You're My Latest, My Greatest Inspiration' single from their 'Rejoicing' album on Nervous Records receives remixes from Tensnake, Dr Packer, and Micfreak, in addition to individual interpretations from the group's producers Teddy Douglas and DJ Spen. 
In 2018, the long-serving gospel-house group Jasper Street Co. returned to action with their 'Rejoicing' album, their first together in 16 years. Consisting of vocalists Randy Roberts, Vonita White and Richard Burton, as well as producers Teddy Douglas and DJ Spen, Jasper Street Co. have been bringing light to the more soulful, spiritual and rousing side of the house genre for over 25 years now and received a Grammy nomination for Best Remixed Recordings for Louie Vega's remix of 'Praying For You' in 2020. The group's releases have found a home on Teddy Douglas' The Basement Boys label for the most part until more recently linking up with New York imprint Nervous Records. 
German artist Tensnake, who's had releases on Armada Music, Defected and True Romance Records, adds his remix which feature bouncy bass plucks, grooves and vocals accompanied by an instrumental version. 
Next up, Glitterbox and M2MR artist, Dr Packer, offers up a remix with percussion and strings that sit underneath the chords and moods. 
Teddy Douglas has produced for the likes of Michael Jackson, Lenny Kravitz, Crystal Waters and is an important figure in the development of the Baltimore "House" Sound. He delivers a remix which touches on elements of soul, funk, disco and house as the drums bounce off the synths and atmospheres. 
To round things off, Code Red label boss, DJ Spen, collaborates with Baltimore-based multi-instrumentalist, Mic Freak – championing their spiritual house sound on their version as the nostalgic moods shine through while the raw kicks and highs fuse with rolling snares and harmonics. 
Jasper Street Co. 'You're My Latest, My Greatest Inspiration' Remixes is out on Nervous Records on 5 February (vinyl) and 19 February (digital).
© justaweemusicblog.com