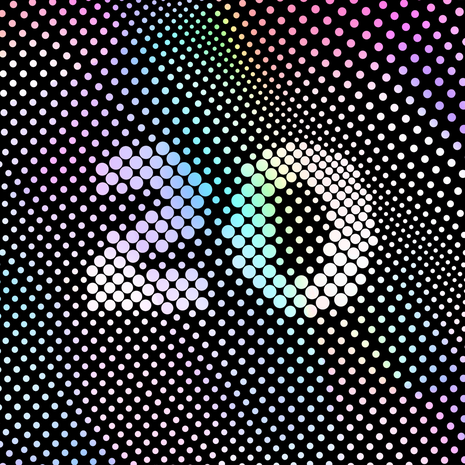 To celebrate 20 years since inception, Sven Väth's Cocoon Recordings is serving up a special 15 track collection that brings together new and exclusive music from artists that have been a huge part of the journey. Presented as a deluxe 6 x 12" box set with a silver foil cover and paper insert with individual sleeves and luminescent paint, this is a collection that pays homage to possibly one of techno's finest operations.
Sven Väth, the creative force behind the label started out with an early rave techno sound back in the late-80s that he has steered into much broader realms ever since. Thanks to carefully A&Ring a mix of new talents and plenty of his original peers, Väth has ensured Cocoon has aimed to ensure Cocoon has always covered all points of the spectrum with multiple releases.
There has also been the parties, which have taken many forms over the years, from self-run festivals like Green and Blue & Cocoon in the Park to carefully curated label nights in clubs via their flagship Monday night parties in Ibiza at clubs such as Amnesia. These now established parties possibly introduced the White Isle to techno. 
Rampa kicks off the compilation with the jittery broken beat techno of '2000' and Emanuel Satie keeps the melodic vibes alive with 'Departure'. Then Diynamic label boss Solomun serves up a new production, 'We Will Never Have Today Again', which is a groove with synth work lighting up the drums. 
Gregor Tresher slips into a funky drum work out with 'Nostalgia (is The Enemy)' and Joseph Ashworth's 'Eavesdrop' reaches for deep space with its distant synth swirls and astral atmospheres.
Pig & Dan possibly came of age through their releases on Cocoon and here offer 'Trauma', while Josh Wink keeps it deep and heads down with his gritty roller 'Nuclei.' After techno trance from Ricardo Tobar comes a collaboration between Tiga & Roman Flügel that is aimed at those freaky late night hours before Planetary Assault Systems gets you in a spin with his melodies and drum rhythms.
There is paranoia and urgency in the work of Jacek Sienkiewicz, dark industry when Andre Galluzzi & Daniel Stefanik link on 'The Regulator' and soul from Extrawelt. Croatian Petar Dundov brings his melodic style to 'Overtone' and things come to a close with the techno synth work of Sebastian Mullaert's 'Kikaqu'.
It's out 19 Feb 2021 on Cocoon Recordings.
© justaweemusicblog.com