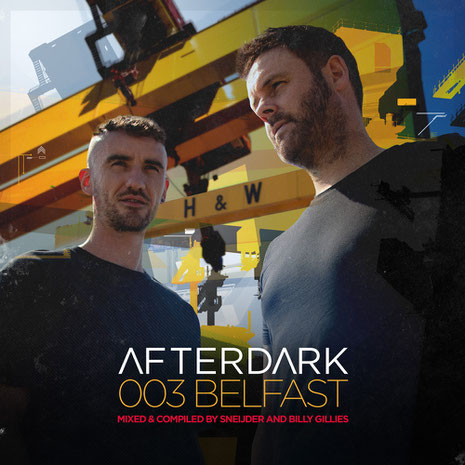 Mirroring a musical region that's had a particular impact on him has been the aim of Sneijder's 'Afterdark' album run since it embarked back in 2018. Its 'Buenos Aires' and 'Los Angeles' compilations sent a signal of intent, but 2020 - as we all know - has been music-rich… but travel-poor. So, for its third outing, the DJ has taken the chance to bring the Afterdark sound closer to home, and for Sneijder that doesn't get much closer than Belfast.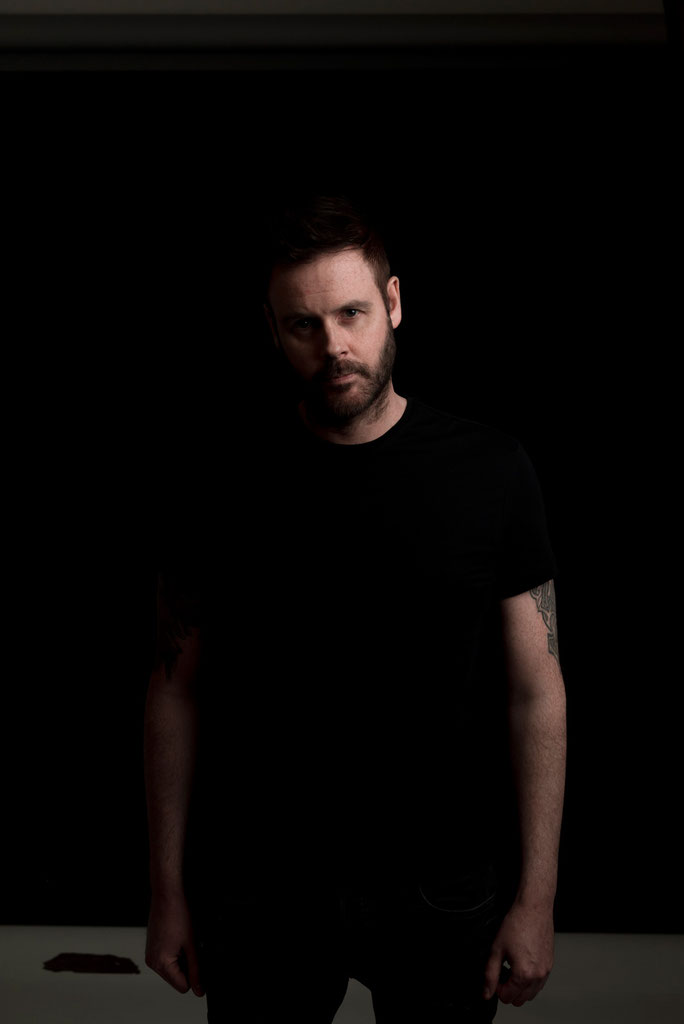 For the first time in the Afterdark series, he's given a disc over to another DJ. With close to double digit entries scored on the Afterdark's discography, Belfast's Billy Gillies should know exactly what makes the label tick and his home-turf kick!
Between them they bring plenty of local produce to '003's tracklist, with Shugz, Karney (Bryan Kearney), Mandy Reid, Niall McKeever, Deirdre McLaughlin, Project 8 and others all contributing exclusives. Sneijder and Billy's own studio-wares are every bit as well represented, and the album's dual discs sport a mass more besides, with the likes of Alex Di Stefano, David Forbes, Vlind and Ahmed Romel all contributing.
Sneijder: "Through iconic venues such as Kellys, Circus Circus, The Arena, Kilwaughter House, Exit 15, the infamous Ulster and King's Hall, Planetlove and others, Northern Ireland is a country built on clubbing culture. These are the clubs and brands that shaped my generation, where – weekly - I watched countless musical heroes of mine, all of which helped influence my sound."
For this mix, he brings all his local knowledge to bear, opening with his summer track 'Chuck Norris'. Shugz's 'La Bomba', 'Dystopia' from Ahmed Romel and Karney's 'Smiler' all help triangulate the sound. 
He marshals plenty of his own remix weaponry too, with his revisions of Nick Callaghan's 'Murky', 'We Came' from Vimana and a new spin on Peter Steele's 'Karma' all included. In its latter stages, he rolls out some new collab gear, including his David Forbes team-up 'Accelerate' and – setting the scene for his Belfast compatriot's disc – the Billy Gillies joint-venture 'Rhino'.
Billy track-packs his mix with a near-mini-album's worth of his own material. 'Chemical', 'Expand' and Shugz's rewax of 'Power' charge its opening 20. The midsection sees big artistic drops from Vlind (with 'No Fate' & 'Illusion Of Choice') and Project 8  ('Naughty' & 'The Creator'), before he gets back on his own supply, delivering a final salvo of 'Déjà vu', 'Closed Eyes', 'Flight' & 'See You Again'.
© justaweemusicblog.com