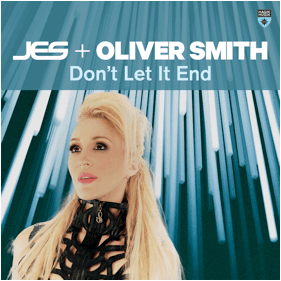 Hoping to bring some musical salvation to the strangest of years are JES and Oliver Smith, with their track 'Don't Let It End'. Evoking all the emotions of those late-night/festival moments that have become a part of who we are, the track aims to bring you back to a place that may be lost right now, but will never be forgotten. 
JES: "I wrote the song about being on the road, touring and performing for our amazing dance community. It's a snapshot of our lives and the people and players who live the music and make up our extended family. We all have a common desire to take our experiences higher, to feel the music inside ourselves, and never give up. Even though we haven't been able to exercise this part of ourselves for a while, I know that we all still feel it, and as soon as it's possible, we'll live it again."
Combining Oliver's production with JES' vocals, the pounding rhythm, and swelling sentiment aims to make you feel like you are right back on the dancefloor. 
JES and Oliver Smith's 'Don't Let It End' is out now on Magik Muzik. 
© justaweemusicblog.com