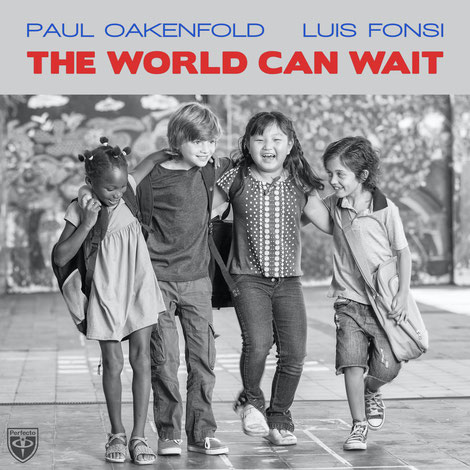 Paul Oakenfold and Latin multi-Grammy award winner Luis Fonsi team up on 'The World Can Wait'. Co-produced by DJWS (Lady Gaga, Pitbull), the track is the first single to be released from Paul's upcoming studio album 'Shine On' due later this year. Paul's new album, his first since 'A Lively Mind' (2006) and 'Bunkka' (2000) will veer down a chilled-out path and not one solely crafted for the dancefloor. 
Oakenfold: "I just love the song and the meaning of the lyrics. The song came about during a writing session I was doing with a few writers and we took it to Luis Fonsi and his team who loved the song as well. It's a good taste of what's to come from my studio album - it's mostly melodic songs and very cinematic with great singers and interesting beats. It's something you will want to sit down and listen to in its entirety rather than as individual tracks."
Over the years, Paul has proven himself to be an influential force in dance music. Additionally, his imprint Perfecto Records has been one of the longest-running dance record labels, responsible for many dance tracks from budding talent. He has also produced soundtracks and cues for Hollywood movies - including Swordfish, Collateral, The Bourne Identity, Matrix Reloaded, and Shrek 2. 
Luis Fonsi is most recognised for his work in 'Despacito' with Justin Bieber, which has collectively gained over 20 billion streams. He has established a Spotify fan base of 18 million monthly listeners and claimed 5 Latin Grammy Awards, 5 Billboard Music Awards, and 11 Billboard Latin Music Awards under his belt. 
© justaweemusicblog.com