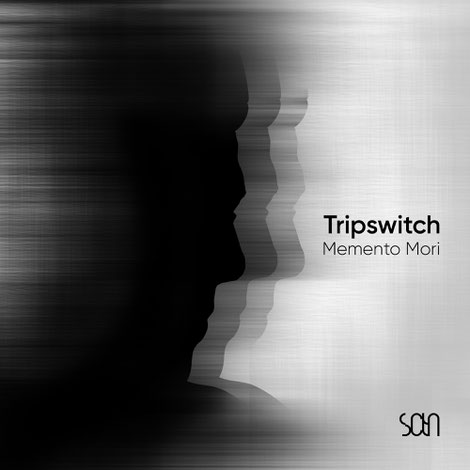 'Memento Mori' is the first chillout album from Tripswitch in a decade and it's a creative space that he's wanted to explore again for a while now. Having been mainly focused on his progressive house orientated alter ego and his onedotsixtwo label for the past few years, he has now found time to step back onto his parallel career path and return to where it all began 20 years ago.
Tripswitch: "Having been through some life experiences that had left me with some worthwhile stories to tell, I bunkered down in the studio and set to work on what I think is my most personal, thought-provoking and hopefully uplifting work to date." 
'Memento Mori' features 12 tracks firmly positioned within Tripswitch's brand of downtempo electronica, including a collaboration 'Last Waltz In Weirdsville' with good friend, Nick Warren. The whole album waltzes between haunting melancholic and lustral euphoric widescreen, via scary-dark cinematics and downtempo jazzbeat experiments. Pianos vie for attention with futurism and ambience, as the parade gathers toward a finale. 
Tripswitch: "This new collection is an expression of the last 2 or 3 years or so of my life - the sleeve notes will delve deeper into that journey and message - so there's some shade, but a fair bit of light too. And the shade can be a nice place to hang out when the sun's too strong." 
With the album finished and mastered, he has pushed on with some other experimental projects, including creating 'Big Bad Blue' - music based on 'The Outlaw Ocean', a New York Times Best-Selling book by Ian Urbina, that chronicles lawlessness at sea around the world.
'Memento Mori' is out now on Section Records.
© justaweemusicblog.com