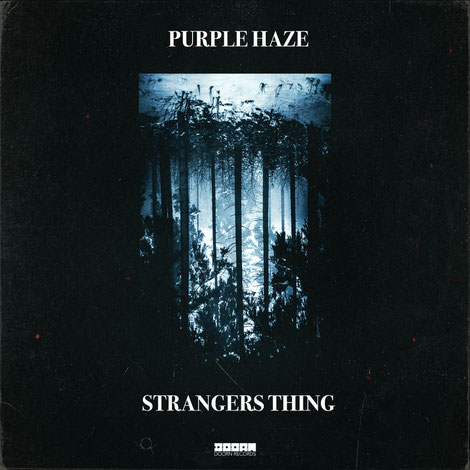 Purple Haze, the darker alter-ego of Dutch artist Sander van Doorn, has just released his latest record, 'Strangers Thing', which is out now on Doorn Records. Following on from his collab with Ferry Corsten on 'Flanging', this is Sander's third track of the year.
The track begins with synth hits and ambient percussion that drives the track from the beginning. Then, in comes the full bass drum and layered clap, combined with a higher synth countermelody, before the beat dies out with a short EQ sweep. At this breakdown an analogue bass synth enters in, driving the track forward as the '80s inspiration behind the song becomes evident. 
Vocal conversation samples reverberate through, as the beat comes back in with two new '80s sounding synths. As more ambient and background synths build, a rising filter synth sweeps to end the crescendo. The piece repeats in structure, the breakdown this time continuing the vocal samples but with a classic synth keys part. As it rebuilds with a detuned rising synth, the main beat comes back with an affected choral synth. The track ends repeating the motifs already heard, with the side chained beat pounding forward.
The release of 'Strangers Things' continues Sander's string of productions.
© justaweemusicblog.com