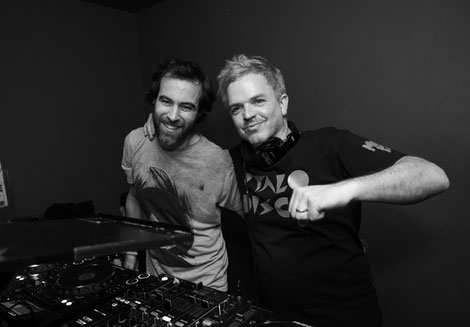 Qwestlife's dedication to crafting authentic, heartfelt and original disco tracks has apparently been well documented over the course of their partnership. The duo, a cross-European collaboration between Southern Frenchman Tom Laroye and London's Andy Williams (aka Yam Who?), came together in 2013, and with Tom's song-writing abilities and Andy's club track skills. Using old school methods and analogue techniques to produce, the Glitterbox regulars now release their debut album 'Prophecy' on the imprint, encapsulating the energy of their DJ sets in a 10-track collection. 
With highlights including previous singles like the Glitterbox anthem 'Hit It Off' and possible party anthem 'Give Me A Minute' (the duo's label debut) the feel-good qualities of this album highlight not only their production abilities but also their expansive knowledge of the genre. 
Album exclusives like 'Can't Stop' and 'Cut You Loose' show them exploring a distinctively housier vibe with vocalist Alena, while 'Universal Love' and 'Don't Break My Heart' could have been taken straight from the heart of a 1970s disco. Featuring an array of collaborators that range from Detroit's Amp Fiddler, session vocalist Teni Tinks, Barbados' Bobby Saint and the Sugarhill Gang this album is an ode to the dancefloor.
It's out 27 March.
© justaweemusicblog.com