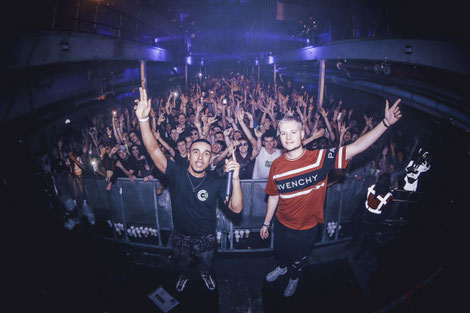 CruCast, the new bass music label, recently announced a four-date UK spring tour in 2020, following the brand's sold-out Printworks show. The dates will be staged at venues in Manchester, Leeds, Oxford and Southampton and follow up this autumn's indoor festival tour, taking in in Newcastle, Birmingham, Nottingham and London. 
Dates confirmed include 1 February, Mayfield Depot Manchester; 14 February, 02 Leeds; 21 March, 02 Academy Oxford, and 25th April, Switch, Southampton. Already confirmed for the tour dates are CruCast headliners Skepsis, Darkzy, Lazcru, Bru-C, Window Kid, Kanine and TS7.
The CruCast label is largely involved with the new wave of bass music including bassline, D&B, jungle and jump up, dubstep and UKG. The label is known for its development of the bassline sound that's possibly becoming the soundtrack for a new generation of UK ravers, both in terms of recordings with CruCast releasing a track a week, and live events.
The label has just released Bru-C's debut album 'Original Sounds' with the lead track 'You And I' with Simula already scoring four million Spotify streams and two million YouTube views. The CruCast label, which began three years ago, has scored with releases Skepsis' 'Goes Like', Darkzy's 'Gun Fingers' and Kanine 'Want You'.
© justaweemusicblog.com