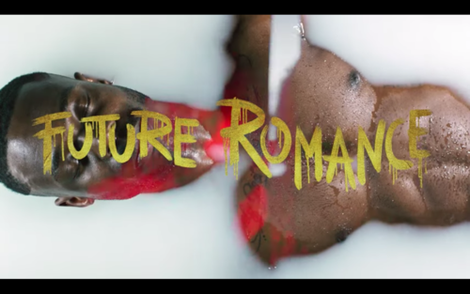 Fiorious recently debuted his new single 'Future Romance' on Glitterbox Recordings. The track is "part of a visual story arc, one of four songs to encapsulate the key themes of my upcoming album, 'Revisionary'."
The track "celebrates sexual freedom in the context of the queer community" a message realised in the video shot in Milan, in collaboration with production team Eurocrash (Protopapa and Sockslove) and directed by London-based Samuel Douek. The clip features members of the diverse and inclusive community he is apparently proud to be a part of.  
Highlighting the experiences of this community is sacrosanct to Fiorious. "I wanted to depict a surreal queer club night, recalling some of the most amazing and debaucherous parties I've been to in Berlin or Brooklyn. No shame, no judgment, and no fantasy off-limits, but also reflecting the light and dark and blurred euphoria of it all. These safe spaces are still so important for LGBTQIA+ folks, and also within the history of dance music as a place to hear the most vital and adventurous house and techno, so it's crucial that these parties continue to thrive." 
It's out now, check it out below.
© justaweemusicblog.com