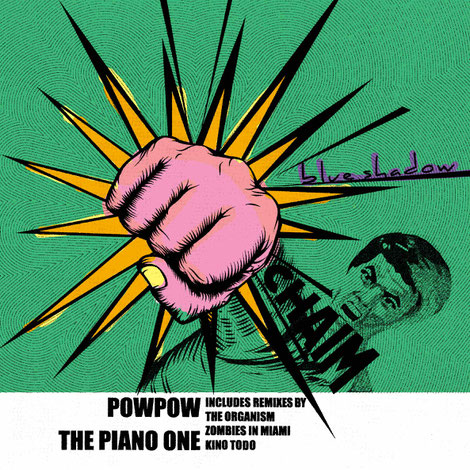 Israeli producer Chaim debuts on his Blue Shadow imprint with two cuts, including remixes from The Organism, Zombies in Miami and Kino Todo. Appearing on labels like BPitch, Disco Halal, Supplement Facts and Visionquest, he has an organic sound that is often influenced by his Israeli homeland. 
Arguably his biggest release to date, 'Blue Shadow' was released on Guy Gerber's Rumors in 2014. Chaim now finally releases on his Tel Aviv-based imprint, which shares the same name, following appearances from Echonomist, Jinga, Kino Todo, and label co-founder Jenia Tarsol. 
'Pow Pow' intoxicates with its hypnotic lead synth that is accompanied by drums, before 'The Piano One' takes things darker with filtered vocals that build upon the loose groove-led percussion. Disco Halal's The Organism flips 'Pow Pow' into a chugging, strobe lit disco cut with melodies, Running Back duo Zombies in Miami work synths into 'Pow Pow' introducing a new atmosphere to the original. 
Finally, Blue Shadow's producer Kino Todo remixes 'The Piano One' and layers in bouncy drums and trippy effects to make for some disco-tech with an off kilter vibe.
It's out now.
© justaweemusicblog.com