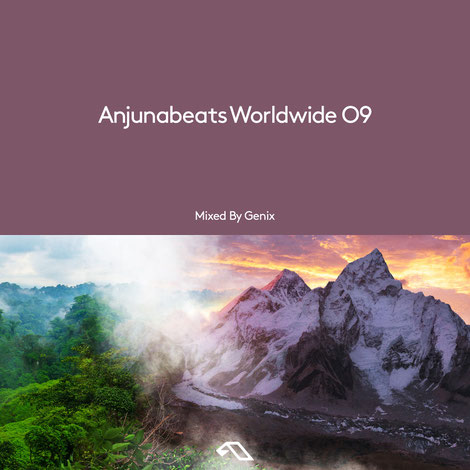 In March 2019, Damion Houchen, aka Genix, apparently set the world record for the highest DJ set on land, 5,525 meters up Mount Everest. Back at sea level, around the same time, his techno-infused singles took shape: 'Boom Box', 'Open Your Eyes' and 'Kill Switch'. Now, as Anjunabeats approaches its 20th birthday, he's curated the next edition of the Worldwide compilation series.
A platform for its label artists to showcase their full reach, each instalment of the Anjunabeats Worldwide series is its own artist statement; from Mat Zo's Worldwide 02, to the trance journeys curated by ilan Bluestone on 05 and Oliver Smith's 08. 09 aims to be another thrilling journey.
Six original contributions from Genix made the cut, including Above & Beyond favourite, 'Ba55 Camp', the acid-flecked 'Zuul' and 'Free Love' with Sue Mclaren.
A remixer, he upgrades a rave classic: Golden Girls 'Kinetic' (featuring the well-known riff courtesy of Orbital's Paul Harntnoll).
The Anjunabeats roster is well represented with contributions from Above & Beyond, Mat Zo, Sunny Lax and Fatum. Matt Fax and Art Bastian are also welcomed to the family.
Genix: "'Anjunabeats Worldwide 09' is a selection of music reflecting my own personal taste and what you might find in some of my DJ sets. Of course it contains a lot of my own personal music productions too. I wanted the album to be a musical journey, starting a little slower and working through to some tougher beats. I'm a huge fan of progressive, techno and trance and I think that is evident in my tracks and this mix. I don't want to be labelled trance, or any other music genre, I want to be known for a unique Genix sound. I hope you enjoy this selection of music, and the way it has been produced and put together."
© justaweemusicblog.com